Essential Oils isn't something new..but it is something super popular right now and spreading!
I grew up with my mom using tea tree oil in our house! Right now the oils are everywhere you go! This time last year I was a total skeptic and wasn't interested at all. But over this year more and more of my friends started using Young Living Essential Oils and raving about it's effects on their families health and even financial impacts it's made on their family. One friend in particular, (Nicole from The Pretty Oil) really helped me see the practical every day uses
and how much Oils have changed her life and what they could do for our family!
My husband was a total skeptic too..one day of having the oils in our house
and he was hooked!! He was blending and diffusing even more than I was!
Sore legs at night? oils for that…Pumping up immune system?…oils for that.
Helping kids relax at bed time?…oils for that! Helping your pregnant nauseous
wife not throw up?..oils for that! (thank goodness lol.)
If you want to become a member CLICK HERE or keep on reading to find out more!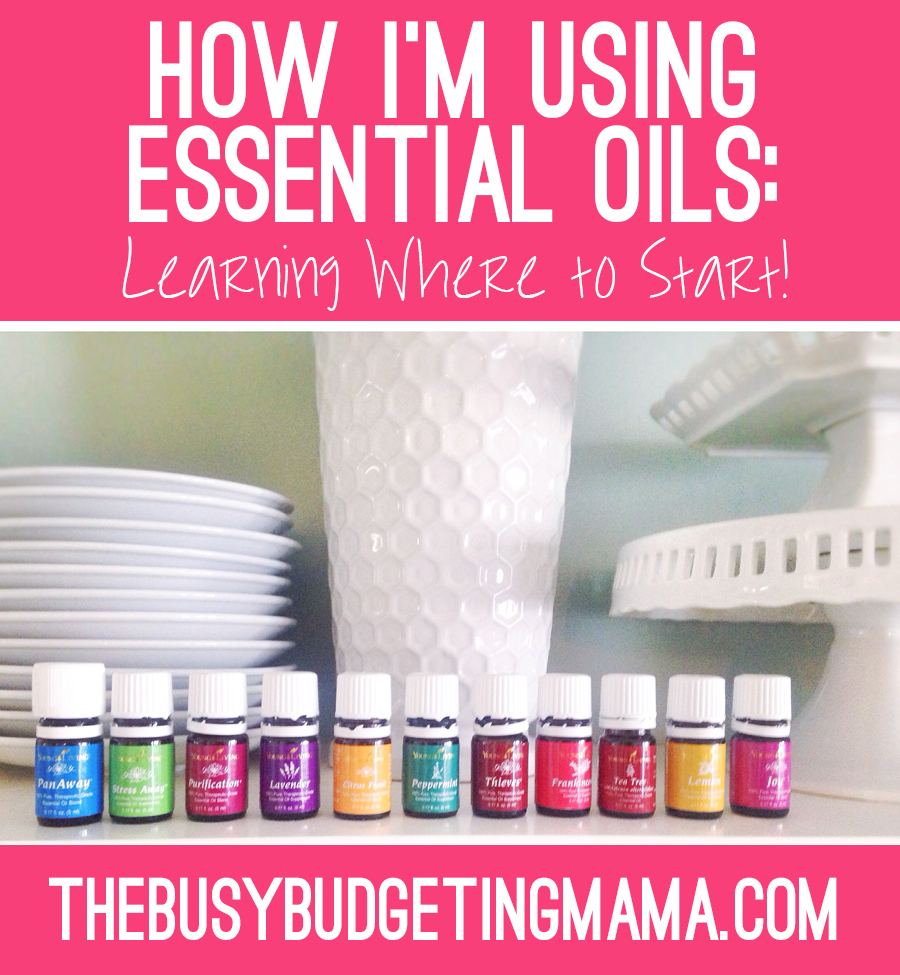 I've waited till now to share more about essential oils because I wanted to
really dive into them and learn more. But it now only seems fitting to share it on my space here! Using oils is everywhere. If you are on social media,
no doubt you are always seeing the little colorful bottles popping up on your feed!
One thing I've found with oils is that a lot of people want to try them but feel overwhelmed and totally clueless when it comes to them. How do you use them?? Which ones do you use the most?? Should you be just a member or sell them too?
I hope in this post to help give you some answers and direction and
share where I'm at with using essential oils!
(I am not an expert…I seek the advice of girls way smarter than me in this area…
but I'm happy to share my experience and what I've learned.
How do you use the oils??
Two key words… Dilute.. or Diffuse.
The young living essential oils are very strong and pure.
It takes 3,000 lemons to produce one kilo of lemon oil!
Some oils you can put directly on your skin but in
my experience I almost always dilute or diffuse them.
Our favorite essential oils to use are lemon, lavender, thieves, purification,
joy, peppermint and the citrus blend. We have ended up using them daily in some way.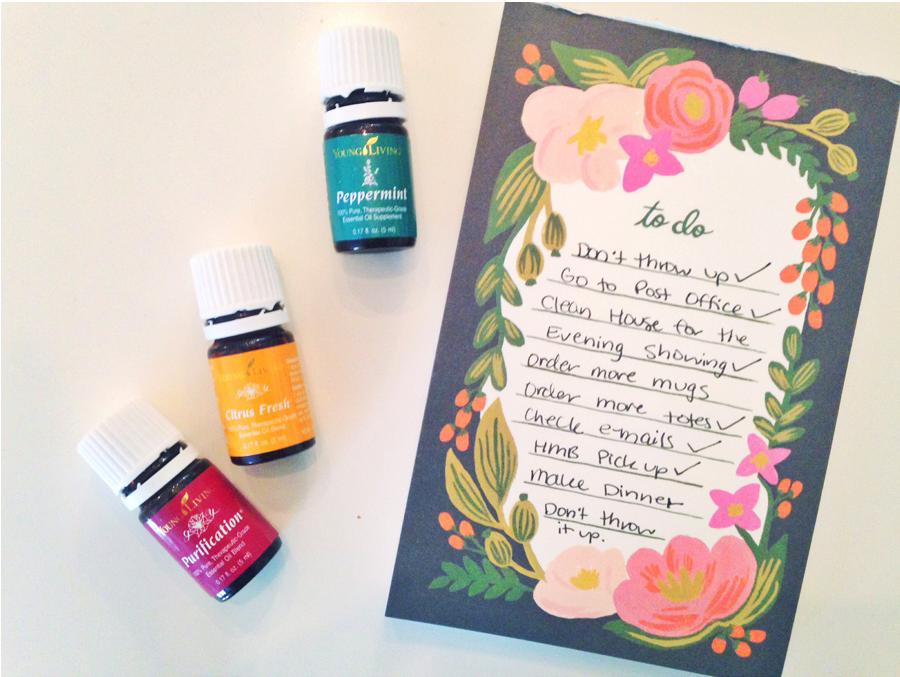 Dilute the oils?! In what and how???
This is an area where I've see so many posts of people sharing oils and saying
they diluted them but never explained how or with what!
You need to use a carrier oil to dilute the oils. Popular ones are Coconut Oil, V6 or Grapeseed Oil. We use Grapeseed Oil from amazon.
I like how it isn't really scented and isn't too greasy feeling!
The bottles usually specify directions on how much of each to use when diluting.
I'm going to be ordering some roller ball containers so that I can blend our oils and have them on hand.. but we have been using little bowls to dilute and blend the oils in and then use a q tip to put the oils on ben, my or the kids feet..or behind our ears.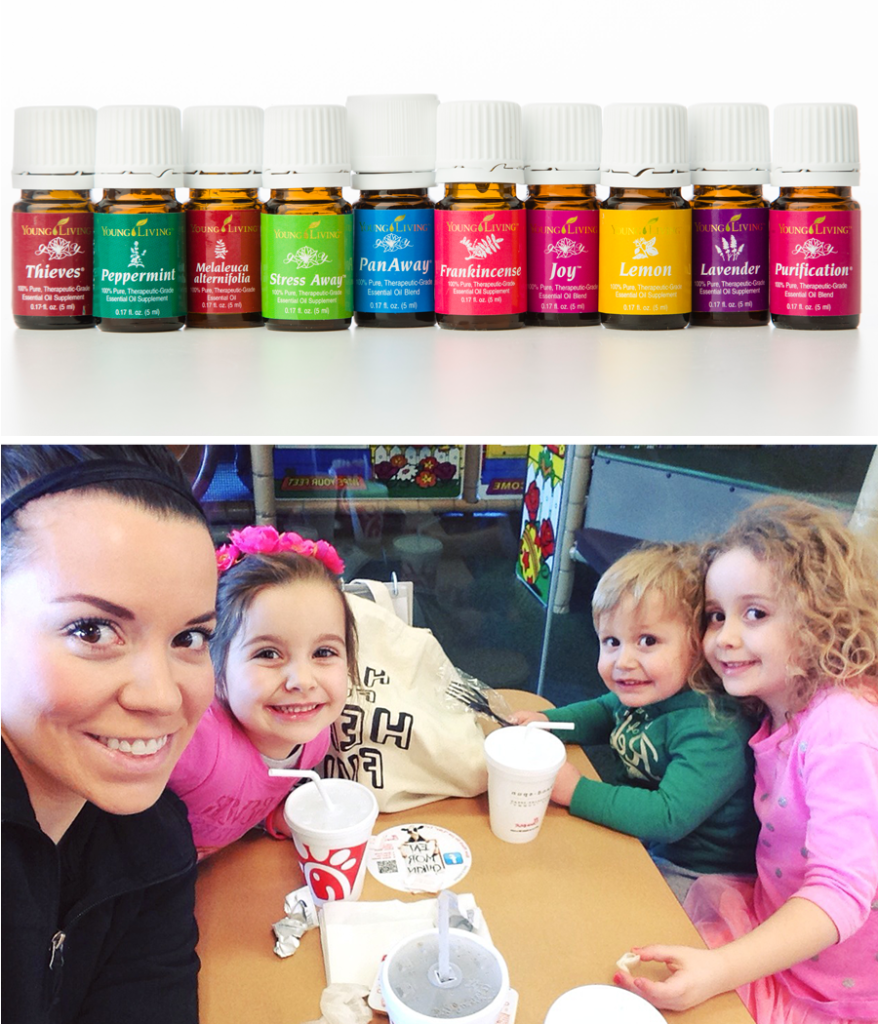 How do you Diffuse the oils?
I use the diffuser that came in my Premium Starter Kit.
(That kit is the best bang for your buck if you want to try a lot of the oils)
It's like a humidifier… You open the top and fill with water to the line..and drop in the oils you want. We regularly use lemon or citrus. We also sometimes diffuse peppermint and citrus in there and the whole house smells incredible and it really helps keep me focused and going! (Peppermint is very strong and not recommended to use directly on kids or when you are nursing…but if you dilute it or diffuse it and use for certain periods of time it is safe and great to use. I did a lot of research on this one.) I have a lot of friends who swear by thieves diffusing in their kids' rooms to help with stopping a bug or stopping it from spreading through the family. I usually put thieves on our feet at night to help.
I couldn't handle the smell at first with my morning sickness…
but I'm starting to like it now so I'm gonna probably end up diffusing it too once
I'm through the morning sickness part of this pregnancy!
I love using the purification oil too…when you have odors in
the home and want to clean it up! Life saver when you are
a super smelling pregnant lady and everything smells bad to you. haha.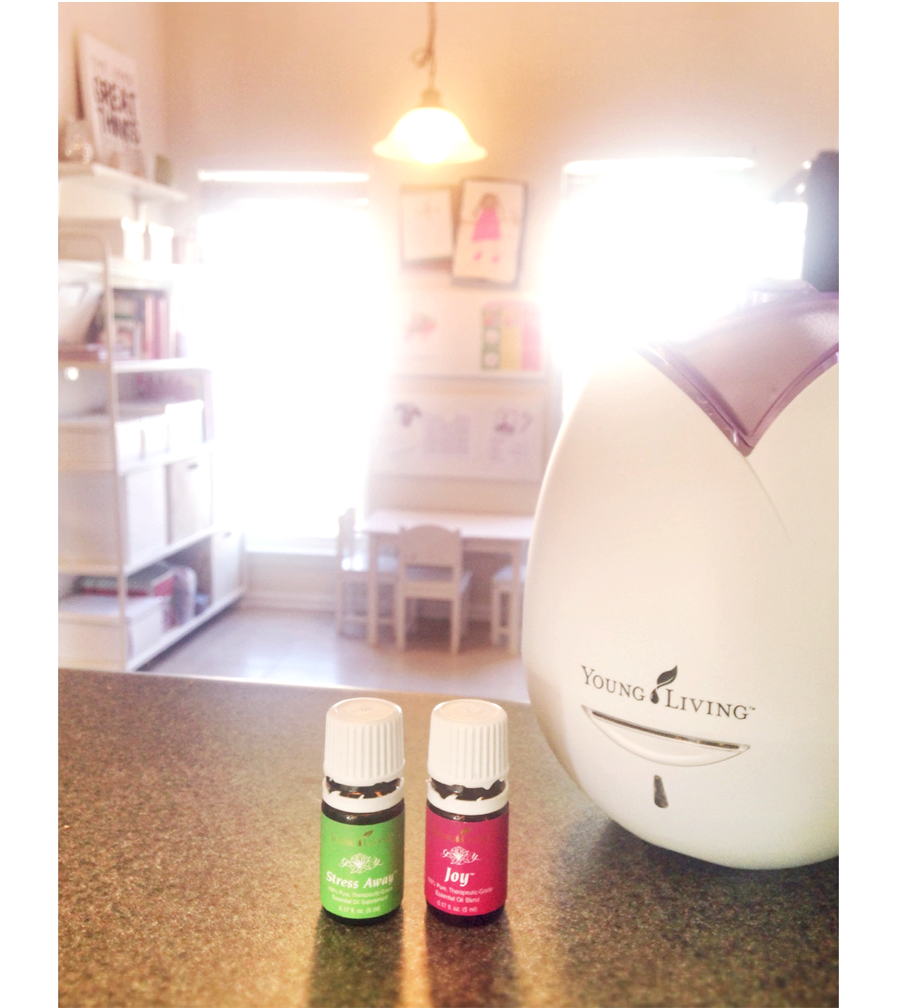 Where do you learn more about oils?
I have two incredible books –  Essential Oils Pocket reference and Gentle Babies.
(If you sign up with our team in march you get to choose one for free!)
I am part of The Pretty Oil Team where we have forums and webinars to help us learn more! I also follow some awesome ladies on IG that share their love and daily uses.
Love how it's one big community to help us grow and learn more about natural options for our families! We are slowly going more and more green over here!
Become a retail customer or a wholesale member?
Maybe you want to try the oils first and see how you like them…
Maybe you've already tried some or have heard such great things you are hooked and want to go all in and get the discount by being a wholesale member…
Maybe you want to help your family financially by simply sharing the oils you love and are using and get compensated by doing so….
There is no right or wrong way to start using the oils,
but if you want to hear your options..here you go:
I am part of The Pretty Oil Team. It's a community for ladies selling or using buying for themselves! You can join for the community and knowledge they share….if you want to sell them they offer support and tools. If you just want to buy oils when you want and learn more how to use them..it's for that too!
+You could sign up to be a retail customer
There is no pressure or commitment to buy a certain amount of oils.
It's a buy when you want thing!
+You could sign up to be a wholesale member.
You receive 24 percent off retail discount on your orders.
This type of membership is the most beneficial for your family.
You are naturally going to want to share the oils you are using and you'll find that SO MANY PEOPLE are wanting to learn more about that you'll get comments and emails and those sign ups can be beneficial for you.
WHAT DID YOU DO?
I was already convinced on the oils so I did the Premium Start Living Kit since it's the best bang for your buck. If you are a blogger… or have a social media platform(big or small!), I highly encourage you to go at it this way. You might think oh my gosh I don't have time to take on another thing….but by joining the Pretty Oil Team you are getting so much support you'll be amazed at how easy it is for you to share your love for oils and benefit from some simple shares of how you are using them in your regular life! My friend Nicole started The Pretty Oil and she has so many amazing success stories of bloggers and non bloggers a like. It seriously pumps you up that these mamas are able to stay at home and make things happen for their families.
When you are a part of The Pretty Oil Team you get access to team forums, monthly webinars, classes + events, e-books and optional business training.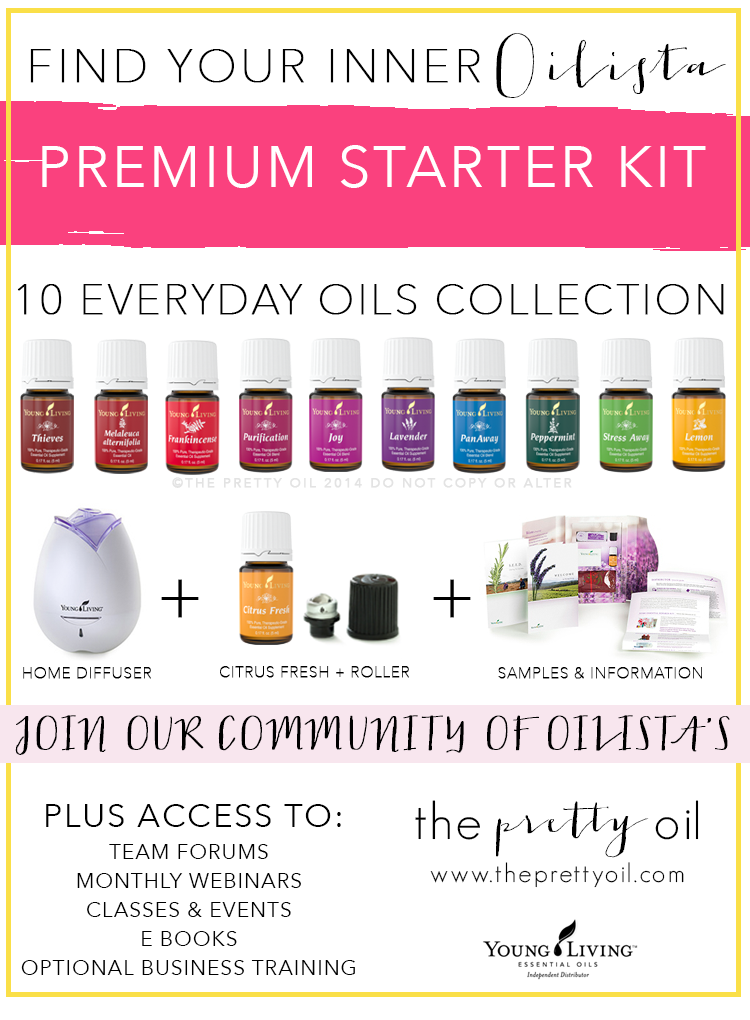 GETTING STARTED: HOW TO SIGN UP AS A WHOLESALE MEMBER
If you are wanting to be on my team and work with me..I would LOVE IT!
I'm so excited about this and the potential it has to really bless your family's health and bless your family financially. If you have been on the fence about doing it, email me! If you are ready to dive in like I was then you can follow the steps below to join me!
Would love to have you on my team and grow this together.
CLICK HERE TO BEING THE ENROLLMENT PROCESS ON THE YOUNG LIVING SITE
SELECT WHOLESALE MEMBER
CONFIRM THE SPONSOR & ENROLLER ID: #2593500
FILL OUT YOUR PERSONAL INFORMATION
REMEMBER YOUR PIN, USER NAME, & PASSWORD
CHOOSE THE "PREMIUM START LIVING KIT"
THIS KIT INCLUDES THE EVERYDAY OILS & THE HOME DIFFUSER ALONG WITH SAMPLES. THE COST IS $150.
SCROLL DOWN THROUGH "ESSENTIAL REWARDS KITS" CLICK "NO THANK YOU, I PLAN ON ENROLLING IN THE ESSENTIAL REWARDS LATER" (note: the monthly shipment program, essential rewards are an amazing benefit of being a member and you will get free oils each month! But first get your starter kit & The Pretty Oil Team will explain the rewards program to you later!)
YOU CAN NOW ADD ANY OTHER OILS OR PRODUCTS THAT YOU WOULD LIKE IN ADDITION TO YOUR STARTER KIT! IF YOU ADD ENOUGH TO REACH 190PV YOU WILL EARN THIS MONTHS FREE OILS PROMOTION.
CHECK OUT- HOORAY! IF YOU FOLLOWED THESE STEPS YOU ARE NOW A MEMBER OF THE PRETTY OIL TEAM!
---
                            GETTING STARTED: HOW TO SIGN UP AS A RETAIL CUSTOMER

                                    If you are just wanting to become a regular member and start using
oils for yourself…Perfect! Follow the same steps below to sign up and start with ordering the
oils or package of your choice. You can always upgrade to a wholesale member if you
decide you want to start making money off of your sharing!
CLICK HERE TO BEING THE ENROLLMENT PROCESS ON THE YOUNG LIVING SITE
SELECT WHOLESALE MEMBER
CONFIRM THE SPONSOR & ENROLLER ID: #2593500
FILL OUT YOUR PERSONAL INFORMATION
REMEMBER YOUR PIN, USER NAME, & PASSWORD

---

Please email me if you have any questions at all or want to talk more! I love hearing from you guys about essential oils! natalie@thebusybudgetingmama.com