I've been on the hunt for a dresser for the girls' room. They needed a little bit more storage that worked in the space. I came across this piece at a local Good Will. I originally got it thinking I would use it for the Celebrate Motherhood Retreat we are planning (June 13th – Rock Hill, SC) I thought it would be really cute in the pop up shop area.
But then after the makeover, I knew it would be perfect to end up in the girls' room!
A little pink paint and spray paint and good as new!
I especially love the pulls on this dresser. If the piece has good bones..grab it up!
Sophia thinks it's "so fancy!" ;)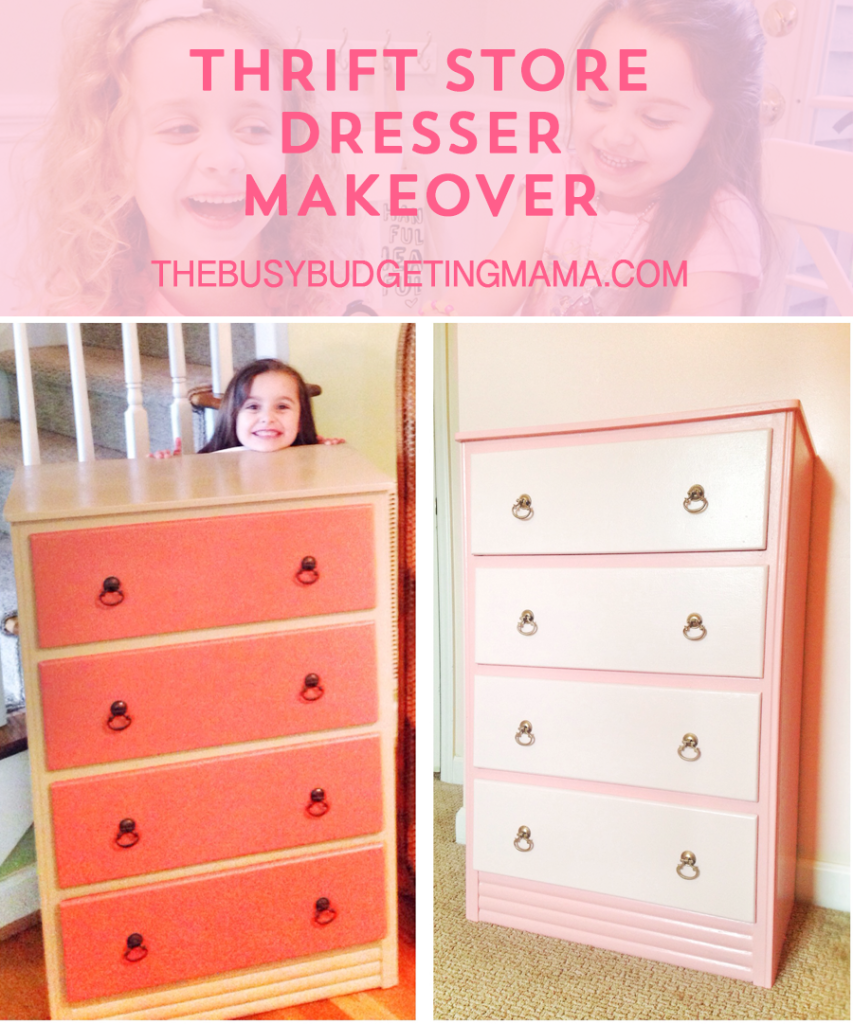 I found it for $15.99. I already had a gallon of light pink paint for the girls' room wall color.
and went to Home Depot for a quart of the darker pink.
I have a few projects I needed that color for so it worked out perfect!
The pulls were a brass color and in great condition. I just spray painted them gold and screwed them back on after the paint job!
PAINT COLORS:
Pale Pink – Behr "Cupcake Pink" (I had them color match it in Glidden Semi-Gloss)
Darker Pink – Behr "Old Flame" (again, color matched in Glidden Semi-Gloss)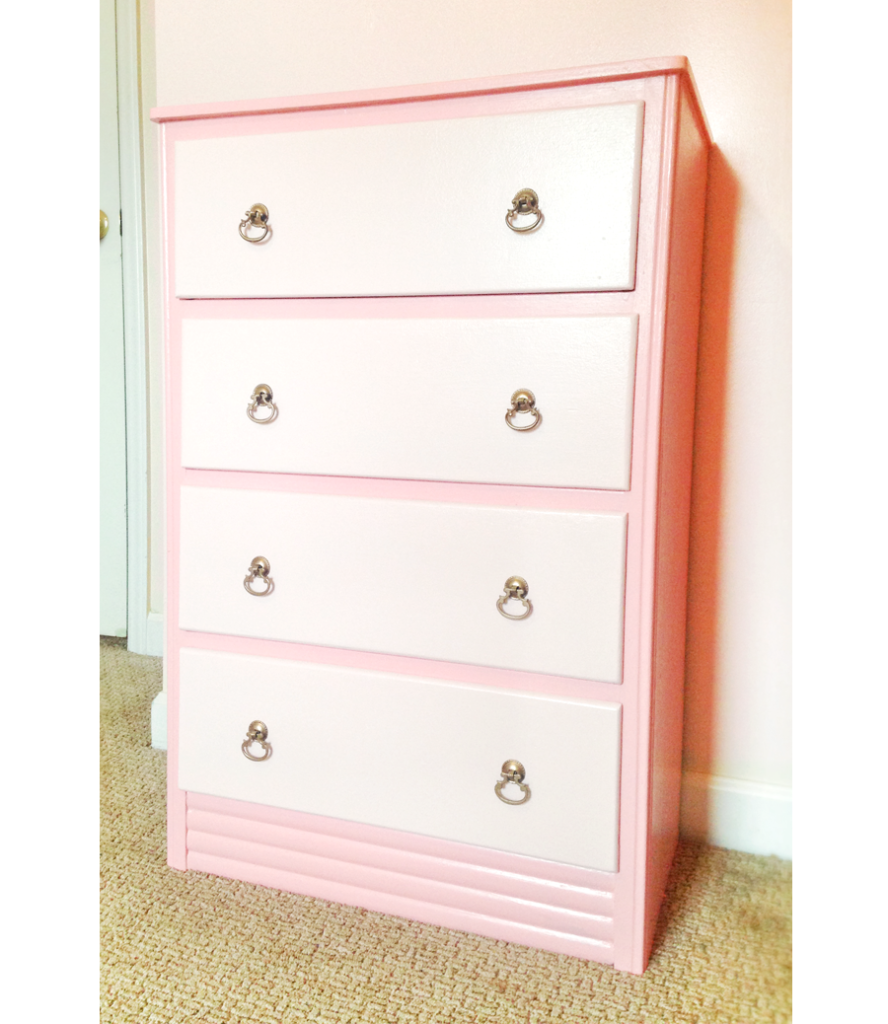 Love how it turned out. My crew has been keeping me busy but these little creative projects help keep me sane! I'll share more of their new room as we pull it together!