During my first years of blogging I did a
lot of 'Day in the Life posts-Random Mama Moments.'
Just sharing my heart, what we've been up too and what I'm loving!
It's part journal for my kids part sharing favorites for others to find!
I thought my blog was due for this kind of post. :)
So ok……I get it guys. I get what all my "moms of boys" have been talking about.
Micah Man.
I was in stealth mode to capture the shot of him not moving.
And that moment was only happening because he was drinking something.
non stop mover and shaker. for as much as he is crazy he is also our snuggler.
so I'll take it. ;)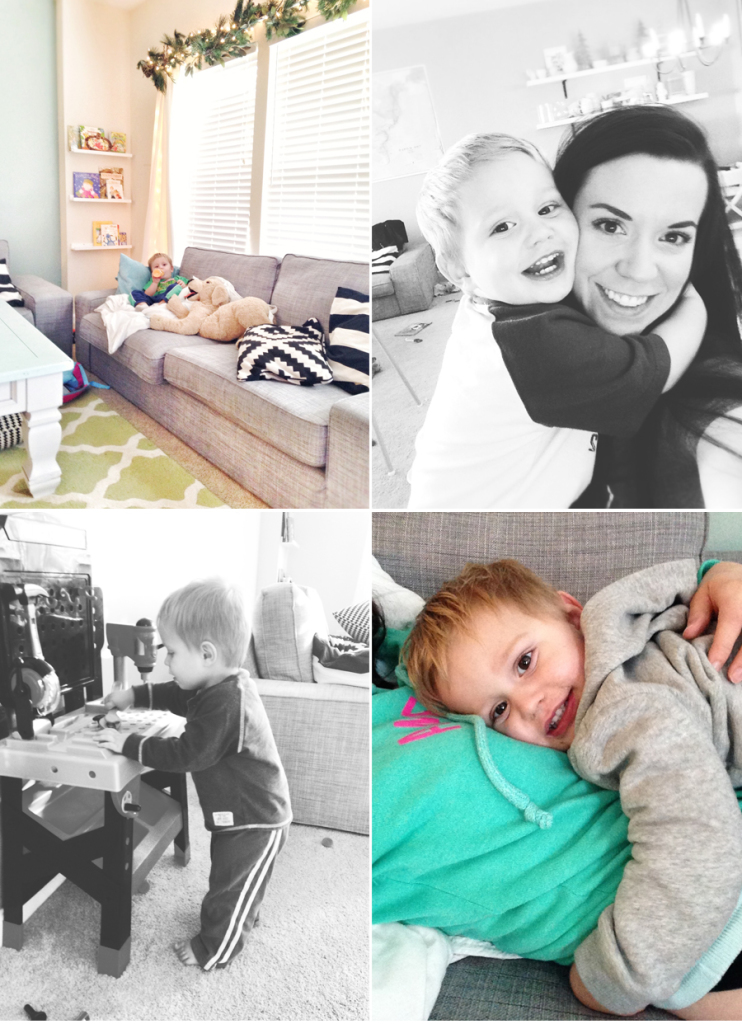 Every day it is starting to look more and more like Christmas around here!
Sophia is in her favorite spot. :)
The snowflakes are foam and were a pack from the Dollar Store.
I seriously was watching you tube videos trying to make
some and then was like yup no. haha. Another day!
We got our tree.. cut it down for the first time with our family. They loved it!
And my muscle man hubby carried it. it was  A LOT heavier than our usual trees haha.
We love our nativity scene in this house. It's used daily.
All the (fischer price) people said amen!
including all the superheroes, princesses and noah's ark animals.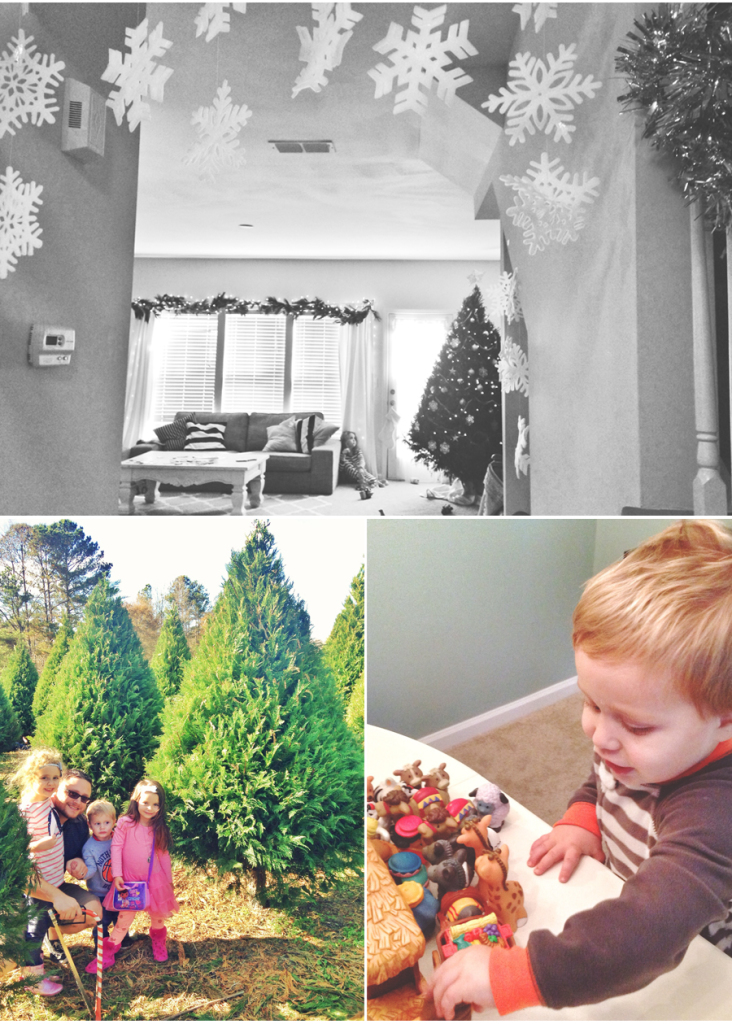 Christmas present Shopping started on Black Friday! We don't normally do the whole thing
but we were with my family and thought it would be fun! Seriously… a blast.
And luckily the people working laughed at us as much as we were laughing at ourselves.
My sister definitely crashed the cart after that photo was taken. haha.
Found a few good deals but we also saw that some things were still cheaper online.
A lot of price comparing. But I did get some good bargains and had fun with family!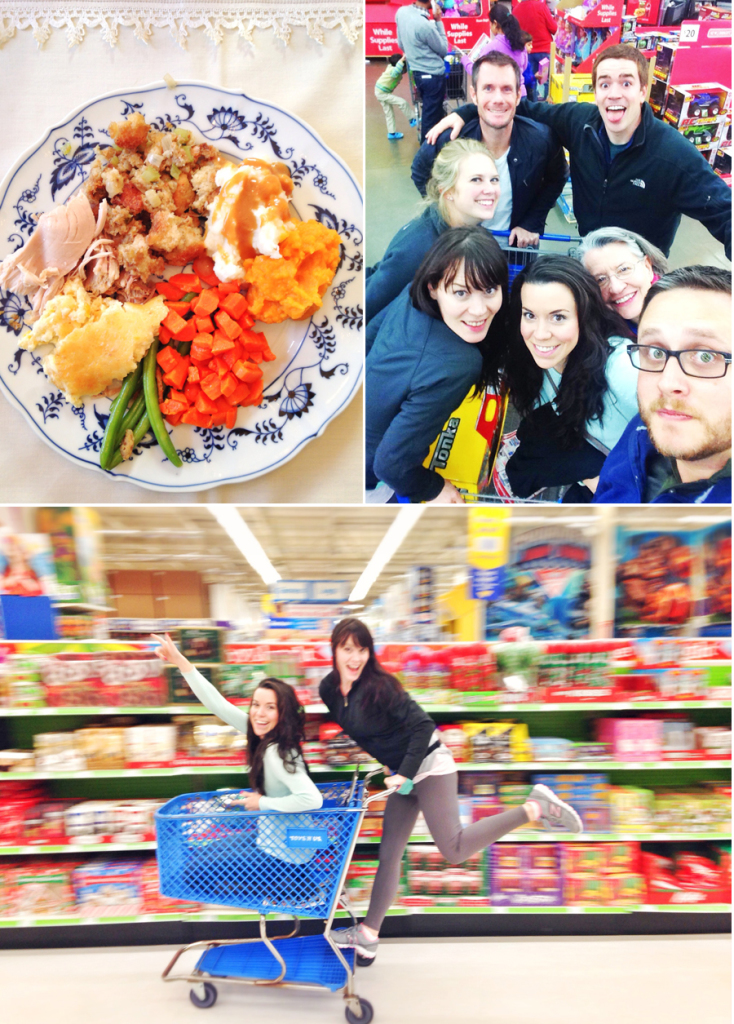 haha #daughterprobs #frozenobsessed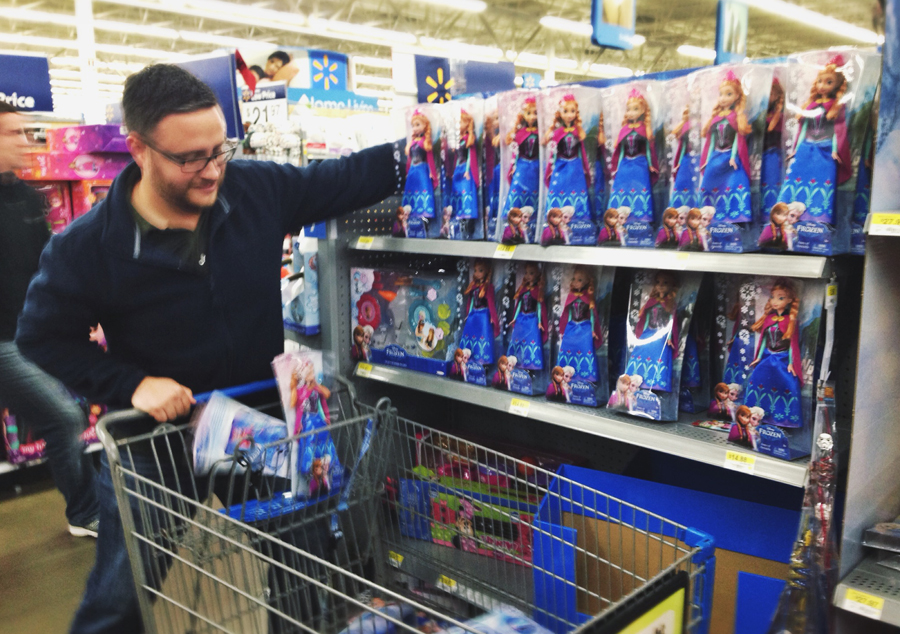 I'm working up some fun DIY's for Christmas presents for the kids!
I was sooo excited to find such similar fabric at Hobby Lobby for the play diapers I'm making them. They match the same diaper my mom made me for my baby dolls! Nostalgia!
I'm also making some felt desserts to go with the tea set we are giving them.
Can you guess our favorite treats?? Some mamas do crossword puzzles when they can't sleep… I make mini felt carrot cakes and macaroons. haha. I seriously was thinking up felt patterns in my head and couldn't sleep! I'll share more on these soon! I have been making patterns so I can share those. If there is enough interest I can post a tutorial too.
I also was able to find some frozen apparel for our miss Sienna at Old Navy. She saw it and really wanted to buy one but I said no… then snuck it in the cart later. bahaha. sneaky mom. Old Navy has had some great sales!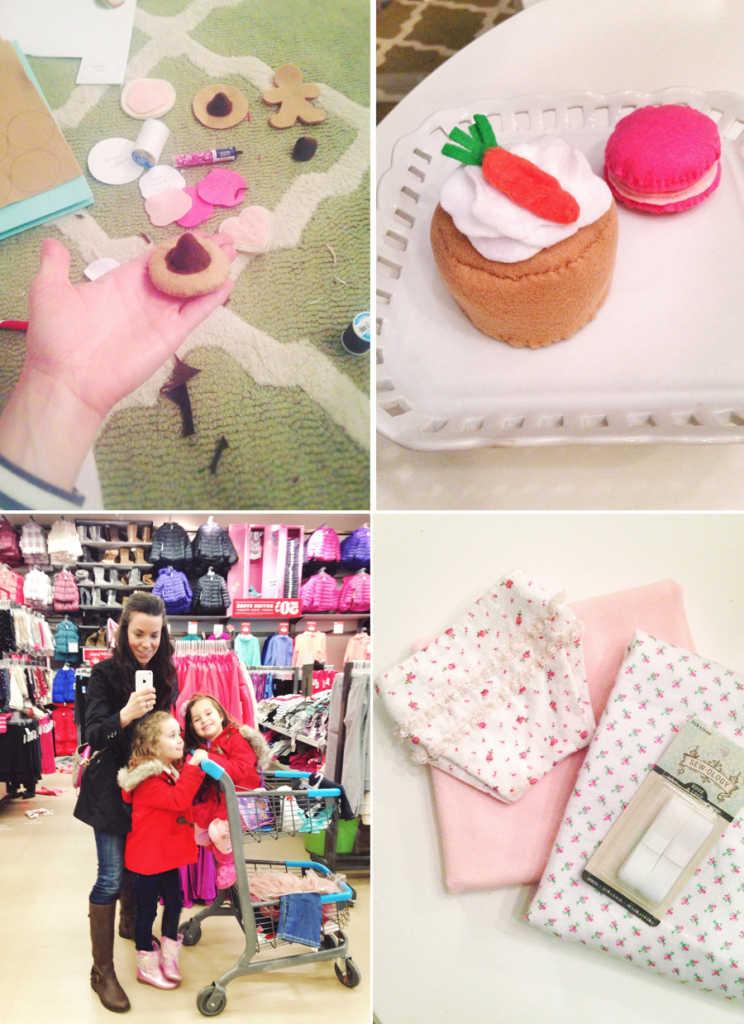 It's shipping week for HAPPY MOMMY BOX!
Our boxes have taken over our office here in Charlotte. (first floor of our townhouse.)
We are looking at warehouse spaces because we are busting out. It's a great problem to have. but kind of stressful! We are jumping to even more boxes next month… so… slight panic attack going on haha. Excited to be bringing on a couple new girls for the packing team! yayyy!
and SOOO Thankful for Mandy my business partner who is handling the end of year numbers this week so I can focus on shipping dec box,
our brand spanking new website and expanding!! I do not like that part of owning a business. It hurst my brain. I am the creative type.. we complete each other. haha. We are halfway through crazy week. we got this. Connect with us on our INSTAGRAM!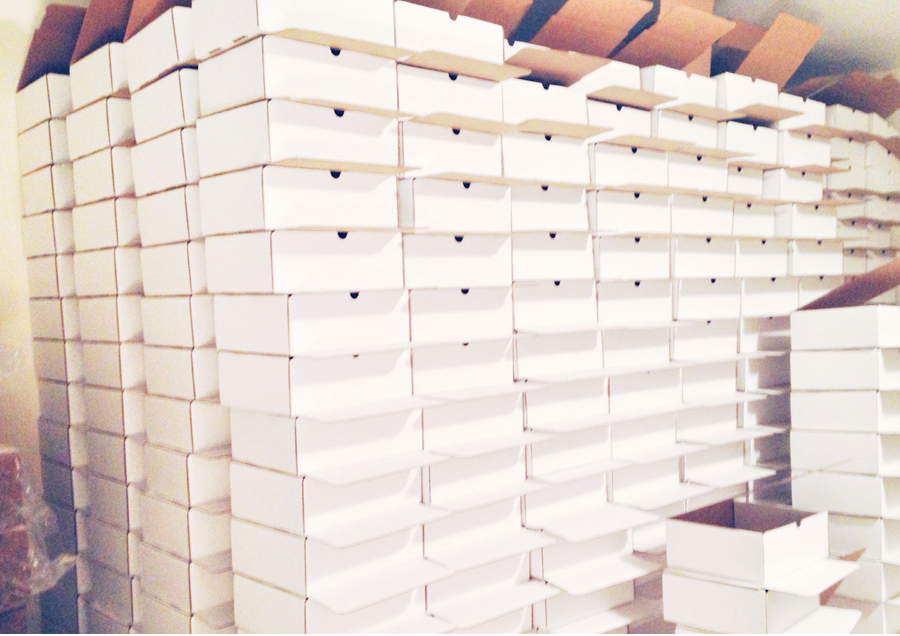 HAIR TIME!
I have naturally wavy/curly hair. With each baby it got a little less curly and more..crazy.
I usually straighten my hair because it's easier to manage and lasts longer. (dry shampoo I love you.) But lately I haven't had time to straighten this wildness. So I have been going to my curly hair products to cut down on getting ready time! Here are some products I'm loving and use every time I wear my hair curly! I'm gonna try to do a tutorial and show the steps one of these days! I do all my hair product shopping at target. because I live there.
Miss Jessie's Curly Pudding- tub for $22
Loreal TXT IT Tousle Waves Spray – $3.99
Garnier Fructis Styling De-Constructed Beach Chic Texturizing Spray – $3.49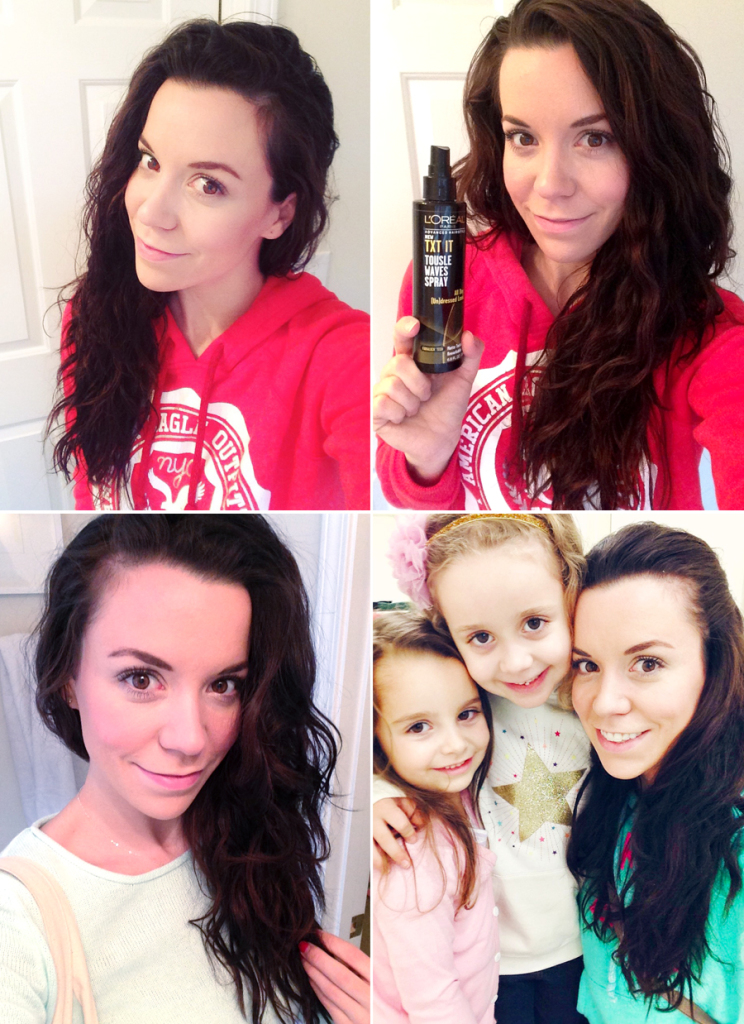 I kind of can't wait for Christmas morning.
Seeing these three play together is so fun…
and I can't wait to see their giddy faces when they come down those steps.
They love each other. and drive each other bonkers at the same time.
a good balance of crazy goes on in our house. ;)
The other day Micah put his head on sienna's shoulder while they watched a show on the floor. If that wasn't cute enough sienna then proceeded to loudly whisper momm momm look!! And was about to burst with happiness. Moments later he hit her on the head with his hammer. The end.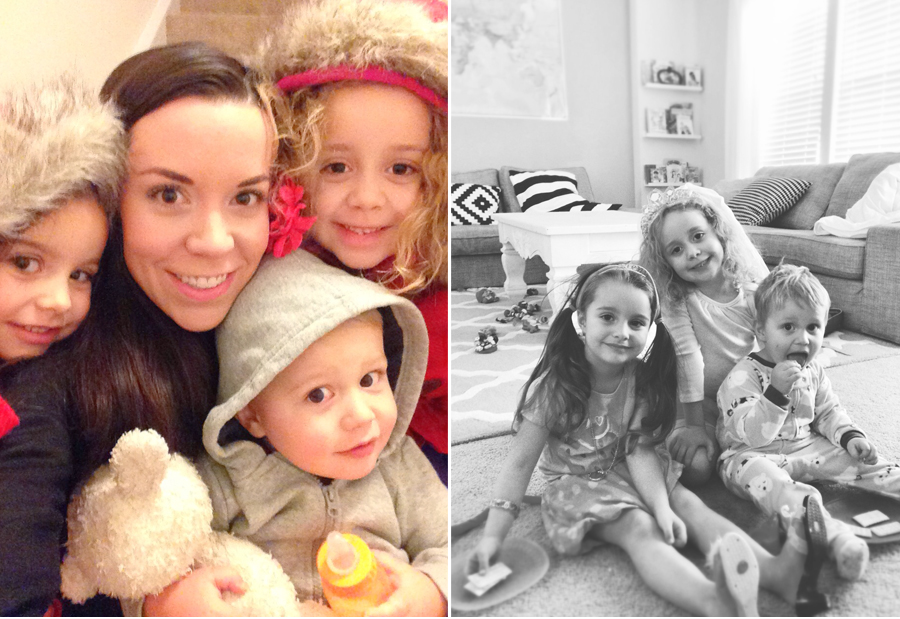 How are you doing today??
Hope you realize how amazing and beautiful you are.
Have a great rest of your day!
Hugs from your e-friends here in charlotte :)
Connect with us on INSTAGRAM! I'm over there sharing daily.