Last weekend, Ben and I took a trip to Pittsburgh for a friend's wedding.
We stayed with Ben's older brother who lives in the same
town as the college we went to… Franciscan University in Steubenville Ohio.
Fall is the prettiest time of year to make that drive from Charlotte to Ohio! It was so beautiful.

Sophia was so interested in hearing how mommy and dad fell in love! It was the sweetest.
So one day we took our crew to our old campus and gave them the tour.
Sophia….." Soo.. were you like staring at each other and then walked to each other??
Then she did a real life emoji face with heart eyes. She loves love.
Sophia has also been asking about college a lot lately. It's cute how excited she is about it. excited nervous. But I told her she has plenty of years before college. Although ben just reminded me last night that she is one third of the way. gahhh!
On the drive over she asked me if there was a play ground at our college. and when I said no, she responded with "then what do you do during outside time?!" haha.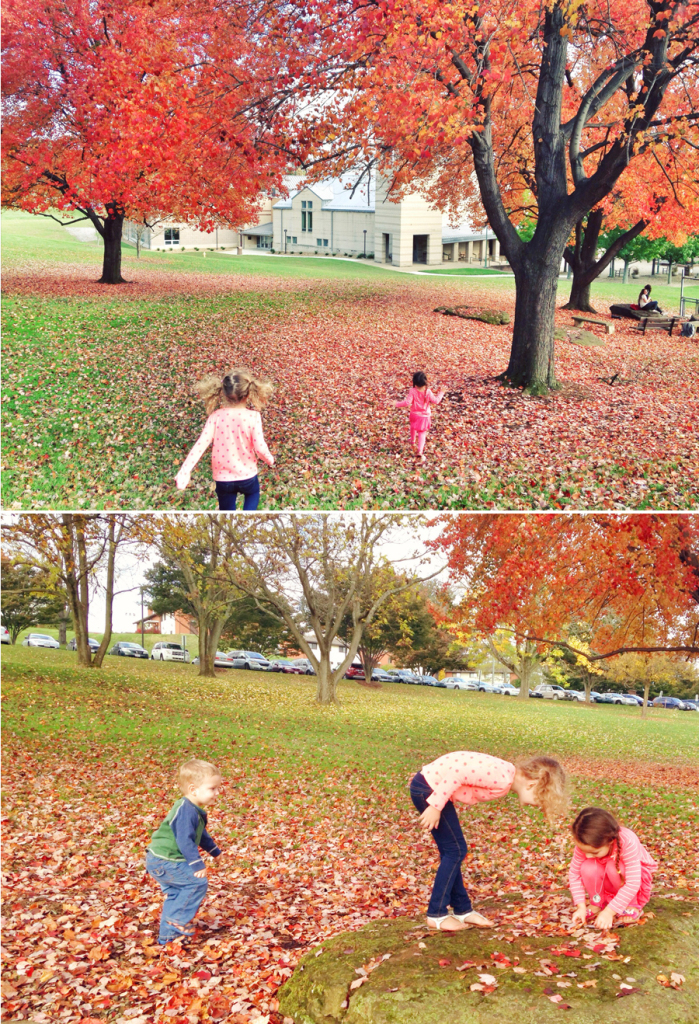 Ben and I first saw each other in the library on campus.
On the drive up I had told ben we need to try and get a good photo of all of us in there…
it'll be so good for memories……epic fail.
Libraries and silence and micah do not mix.
We were in there a hot second before we turned right back around haha.
(There it is in the top right photo's background. close enough.)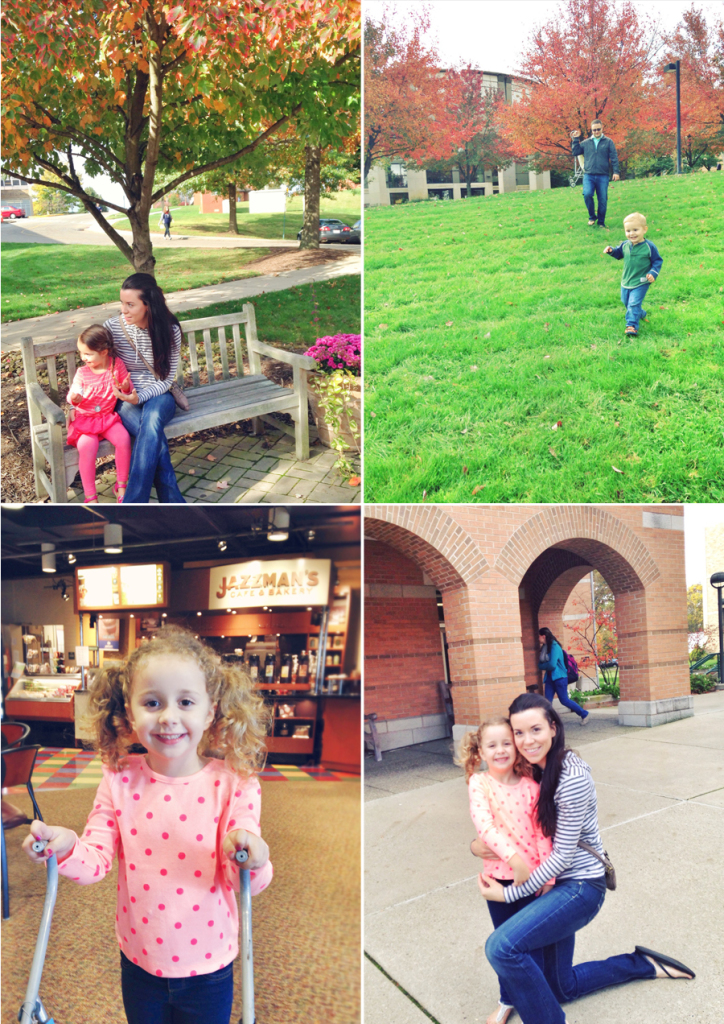 We went around and saw one of ben's old teachers… then let the kids run in the leaves. Randomly this student who was talking with some girls near us came up and asked if we wanted some family photos. He snapped a few right there while the kids played…two posed ones… and then he e-mailed them to us a few hours later….AMAZING!! It was like we hit the jackpot. Christmas card worthy. This mysterious (doesn't want to be plugged) photographer was so cool. Photos were used in my previous post. (A Letter to my Children)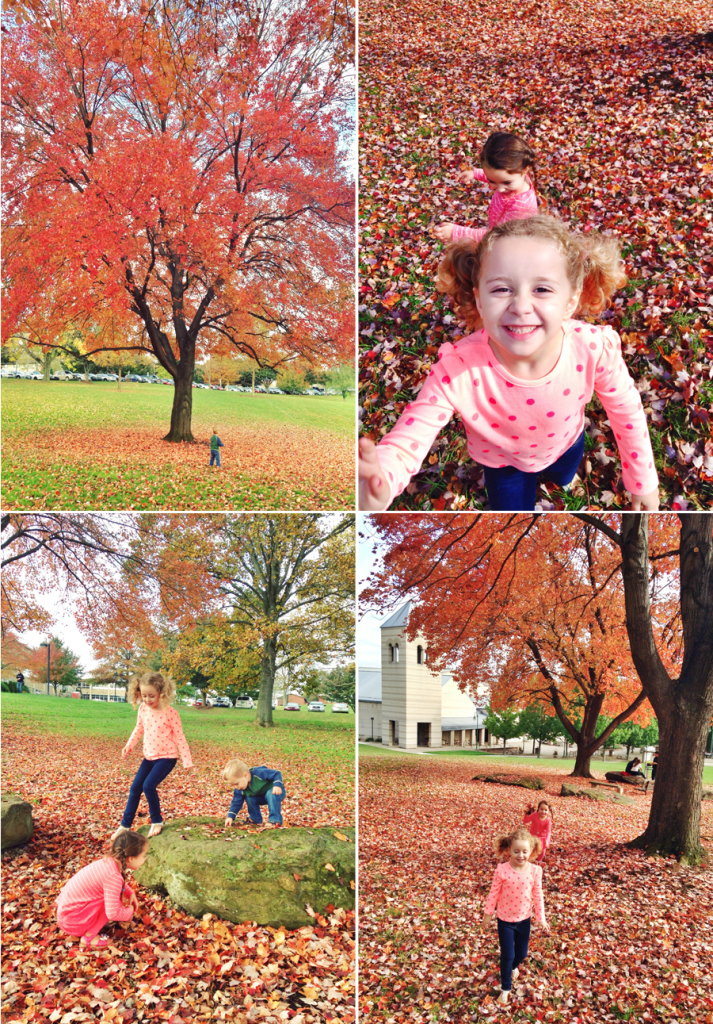 It was fun and kinda odd walking around campus with our kids.
Hard to believe how much has changed in 7 years!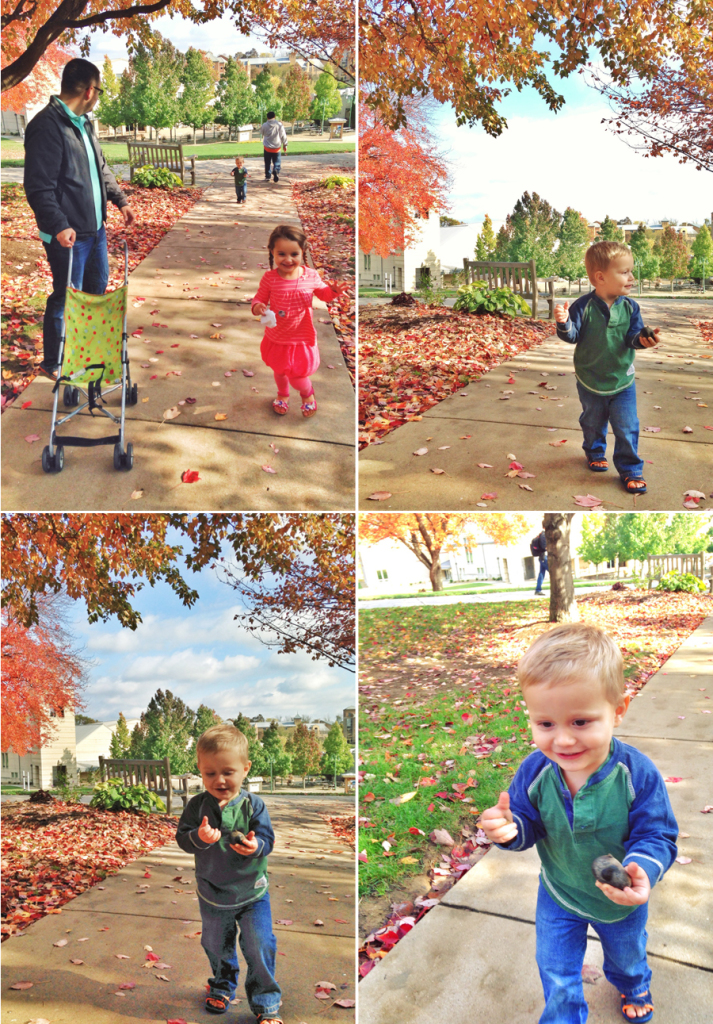 I don't know if I've shared this on my blog before.. but in college I kinda partied it up there for a while. But then I was realizing I just wasn't feeling fulfilled and being where I wanted to be. My mom told me when my friends would go party to go to the gym. Which is kind of silly because I'm not very good at basketball. It was the second time I did that… that I had my first real conversation with ben. He was in the gym shooting hoops! The first time we talked was also in the gym..but it was a quick moment where he came up to me, standing with my friend Ian, and said "I see you all over campus I gotta know your name"
Lesson of the story. listen to your mother ;)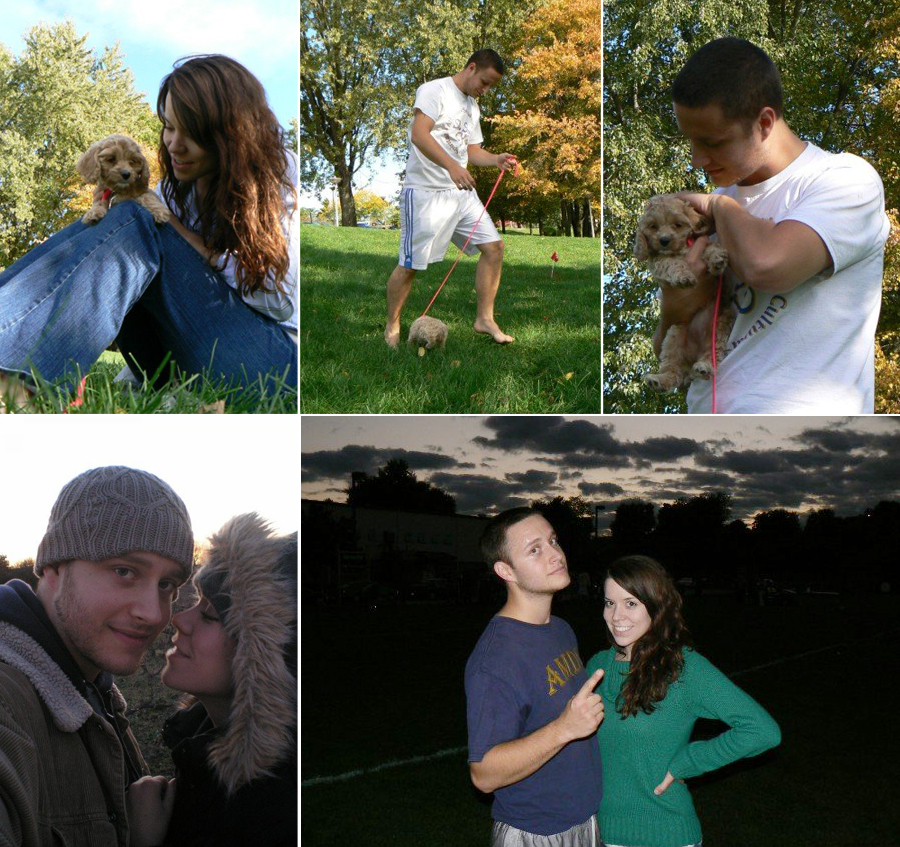 Micah only knows one speed. fast. only slows down to wave, find rocks, water fountains
and look at fire hydrants. He walked into FUS like he owned the place…it was hilarious.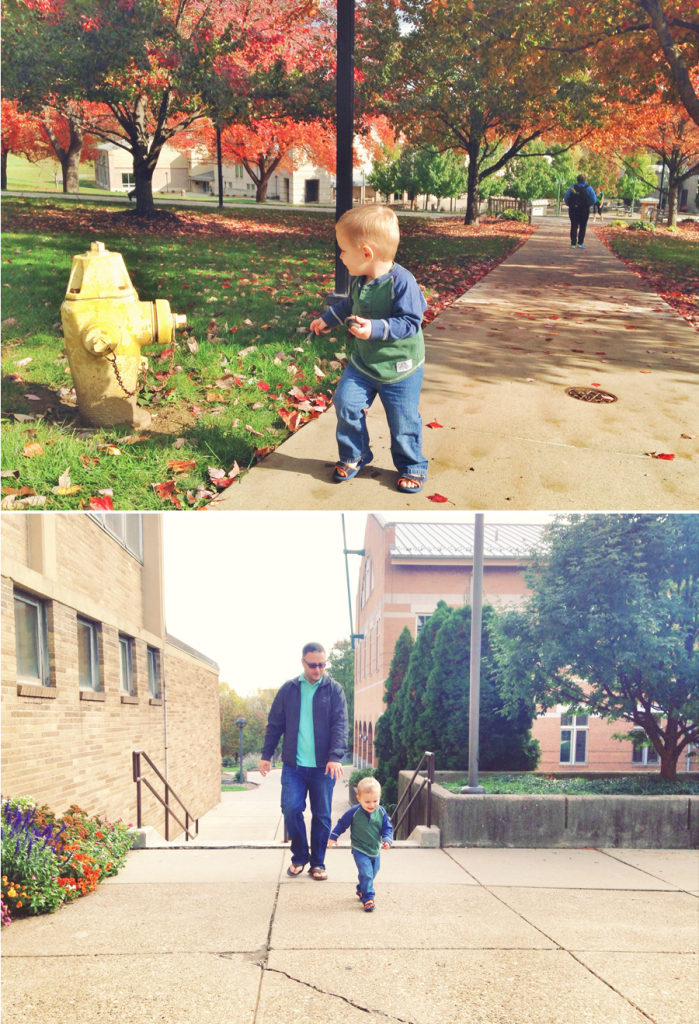 Loved making these memories with the kids. Life is moving in super speed.
Trying to slow down and soak it all up! Hope you are having a great weekend!
(all the photos in the post were taken with my phone.
If you want to check out how I edit my phone photos, watch my video tutorial!)