I'm sharing my non maternity bathing suit today! I always seem to have my babies at the end of the hot summer… so bathing suits for the long hot summer, that work with my growing bump, are a must. Love the Athena Swimwear Line I found on SwimSpot.com!
I'm wearing the Festival Stripe Swim Dress  (Size: 6 – Color: blue) I love how it works with my bump but isn't necessarily a maternity suit! I think this style of bathing suit can be really flattering for girls who are starting to pop out and wanting a comfy but cute suit!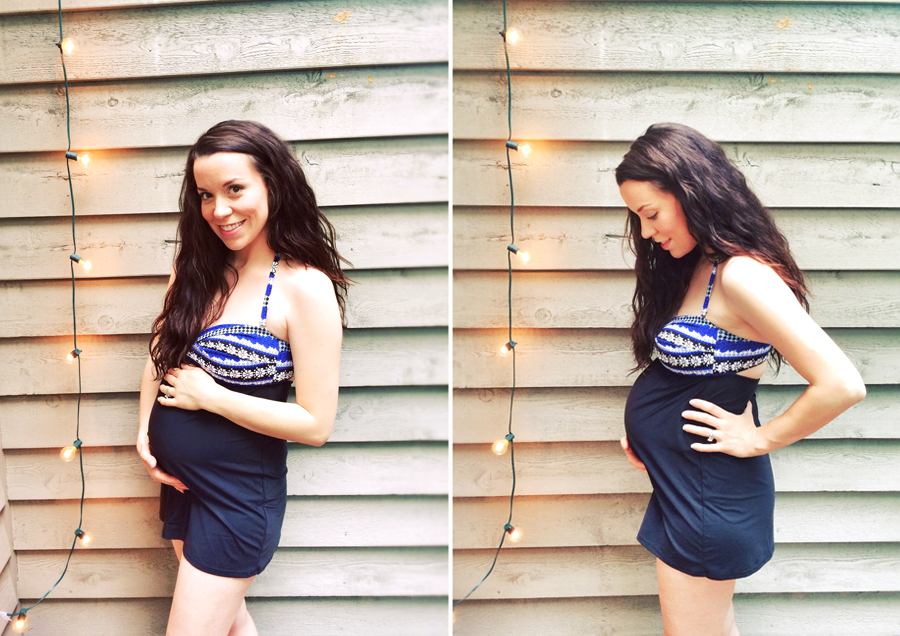 I also got this AMAZINGLY comfy swim cover up. It's the Finesse Solid Tunic.
(Size: Medium- Color: Black) It's super lightweight and soft.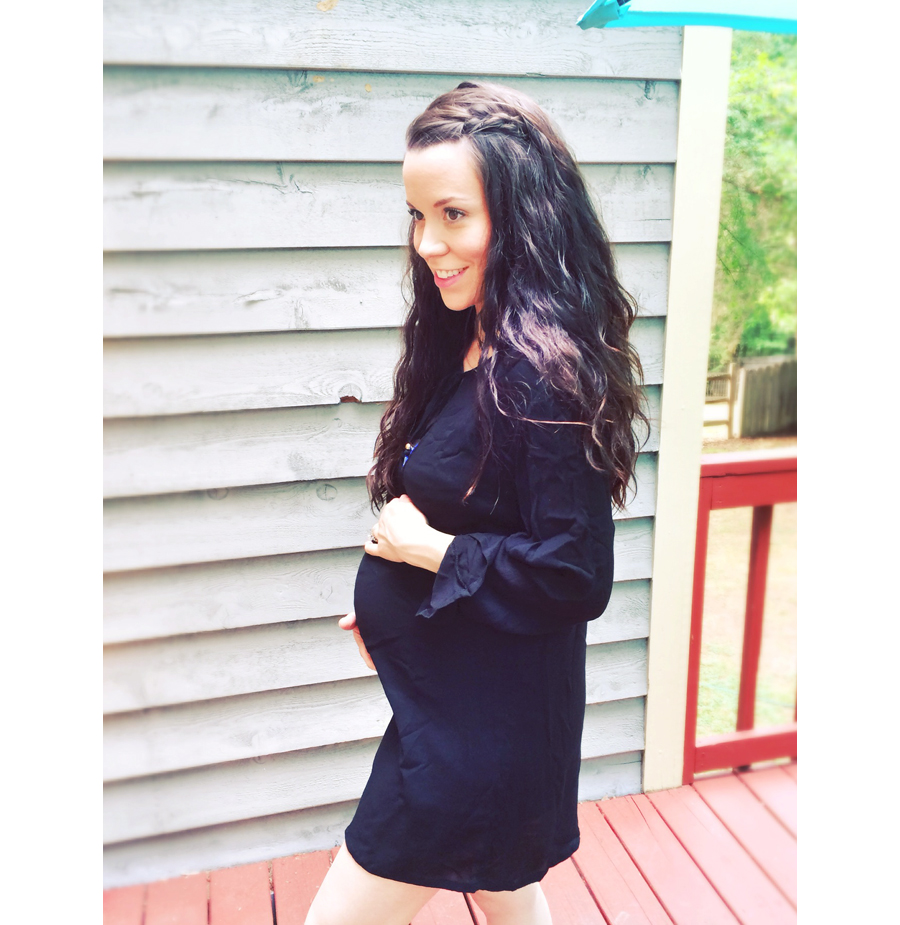 This cover up will be perfect for our beach trip this summer! Going to the OBX with my dad's side of the family. (our family reunion!!) My bump will be even bigger by then but this cover up is the perfect fit for my growing bump. Perfect for when I want to cover up from the sun or when it gets a little brisk on the beach while the kids play in the sand.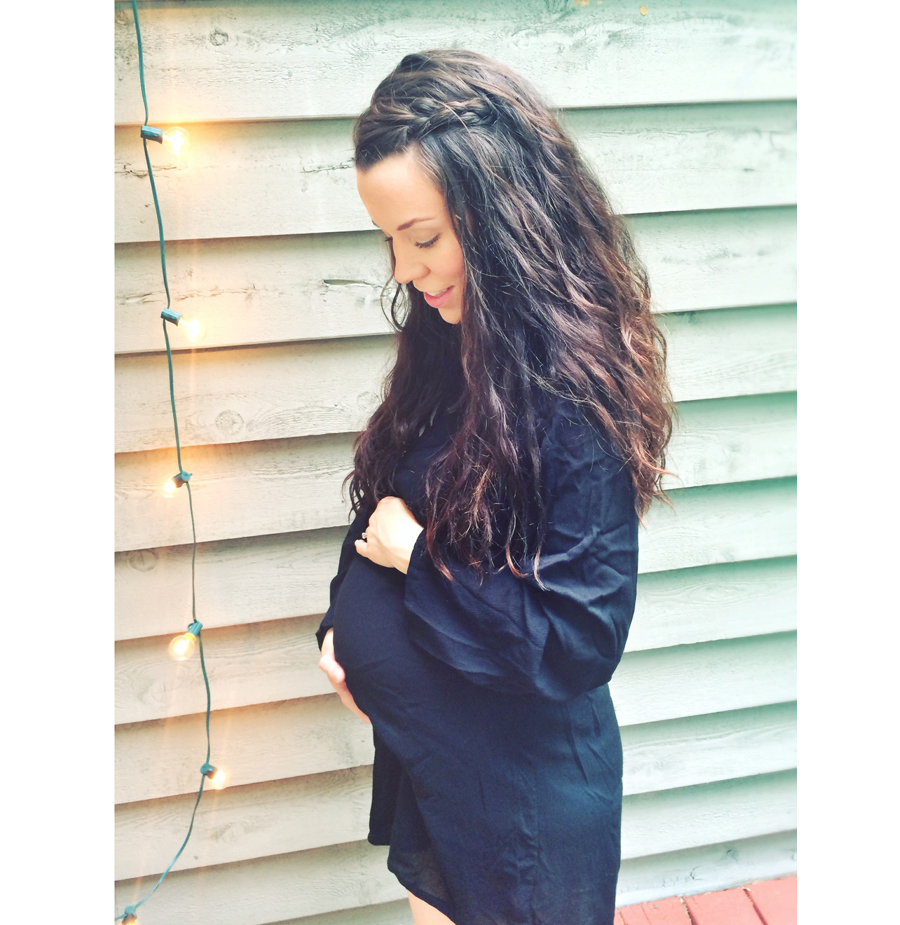 I was convinced that my bump looked low like micah…
but now that I see these photos I feel like the bump is looking kind of high like the girls!
WHO KNOWS! ;)
We have a fun giveaway planned for you guys!
Enter below to win a swimsuit of your choice from Swimspot.com!
Up to $150 retail value. Have fun entering and shopping!