I've thrown a couple cookie exchange parties over the years.. (2010. 2011.)
and my husband and I said that the next one I do should be a couples one!
He said we should do a whiskey exchange for the guys. BRILLIANT.
Everyone we talked too loved the idea and we decided to try and fit it in
before Christmas came this year! It was so fun!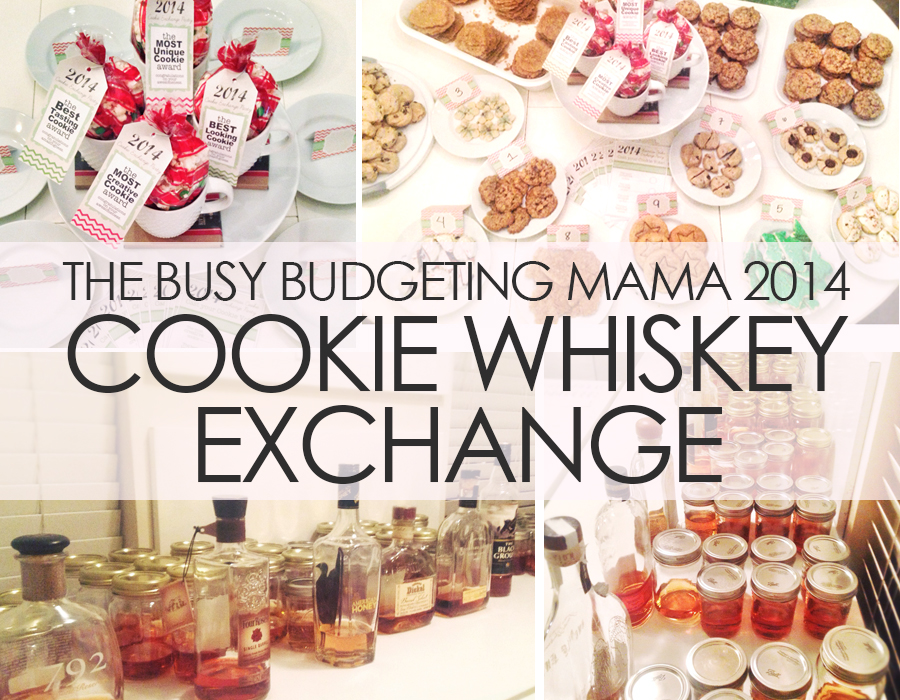 HOW IT WORKS:
All the girls were told to bring 6 dozen cookies and the guys bring a bottle of whiskey.
They had to text ben a photo of what they got so they didn't have duplicates. We weren't so serious about the cookie exchange part. I let everyone bring whatever they felt like making and we ended up with no duplicates! Some couldn't bring 6 dozen and some made more..so we just winged it and it ended up being great! this was a no stress cookie exchange…
only rule was to bring some cookies and a bottle of whiskey.
I love baking and cookie dough probably more than I like the cookies themselves ;)
I couldn't live without my scooper though! Makes making cookes so much easier.
Everyone needs this tool in their kitchen!
I didn't have much time to decorate or plan a big party so I focused on the food…
and printed out my printables that I made for a party a few years ago… just a different color.
Instantly made the party feel festive and put together!
I made Oatmeal Scotchies. :)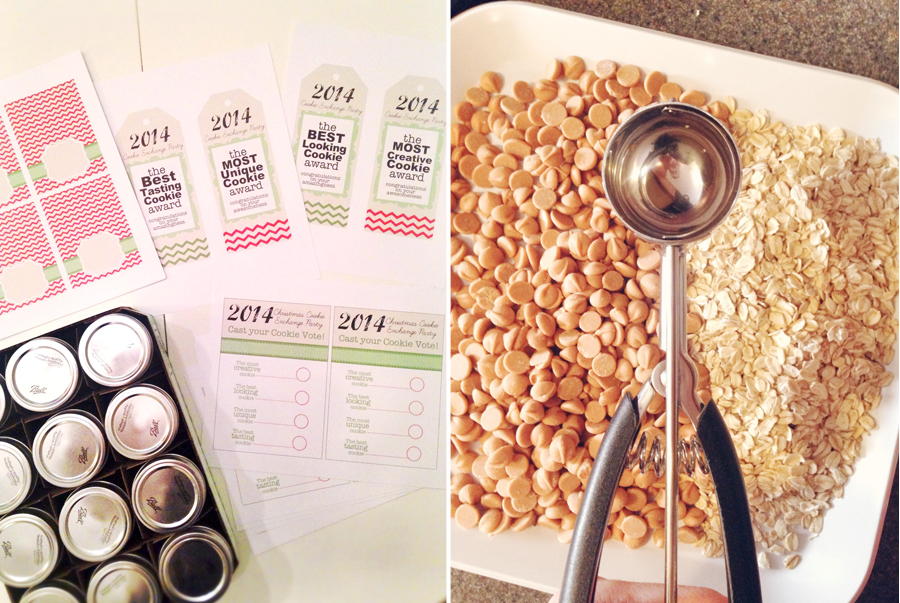 For the table I put out the prizes on a cake stand and our little plates for the girls to put their "sample" cookies on. Each of them put 6 cookies down and marked on the card a number. On the inside they put the name of their cookie and how many they brought.
We cut the cookies up on the plate so everyone could sample a bit of each!
I loved seeing the table fill up with all the cookies!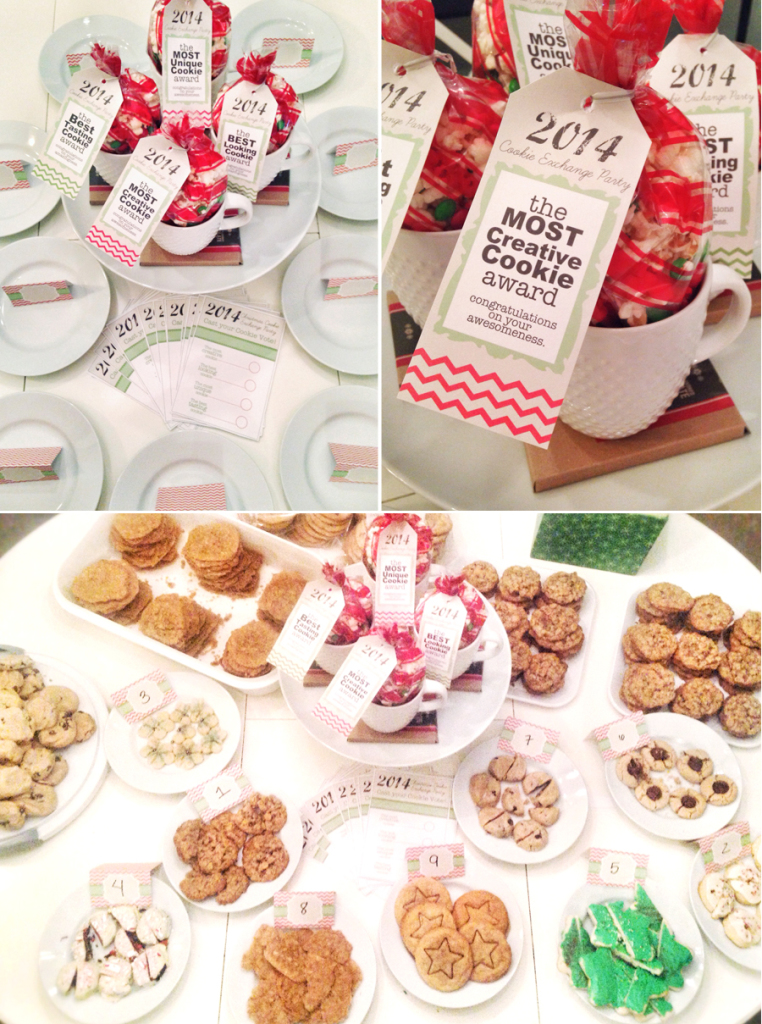 For the Whiskey Exchange, ben had gotten a bunch of
mason jars and lined them up on the table. The guys lined up their whiskey
and each jar got 100ml . 7 jars per bottle, with 50ml left in bottle for sampling .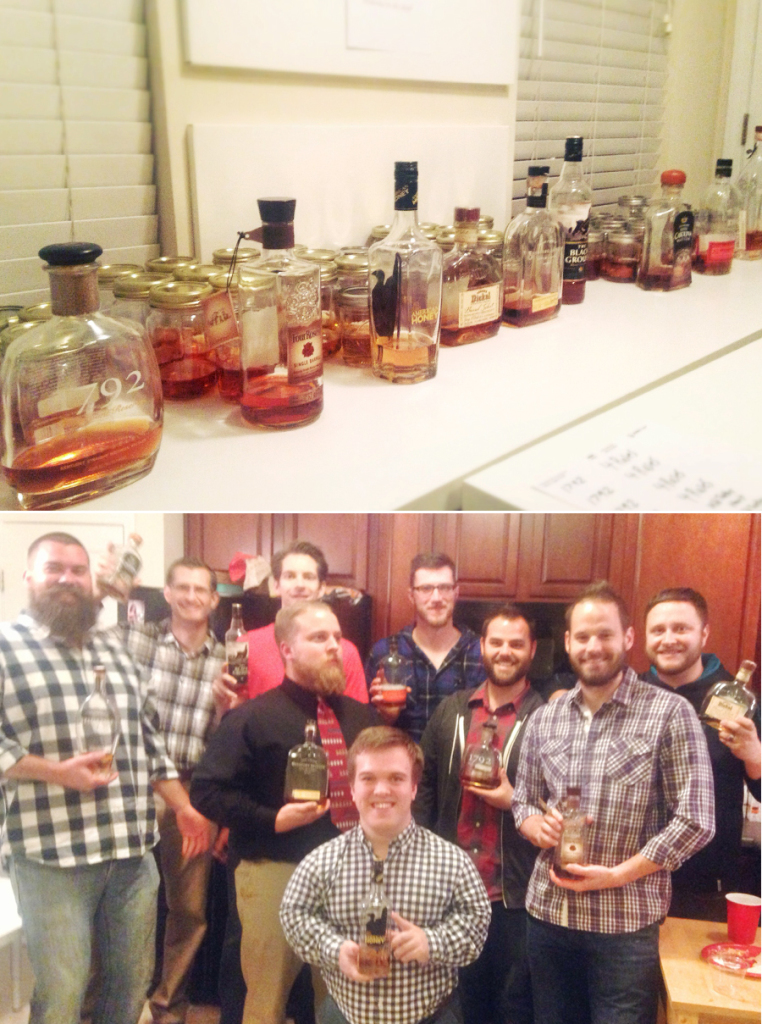 They did the exchange via fantasy football draft style and
picked in order of beard length with longest beard first haha!
We were surrounded by a lot of beards, plaid and whiskey.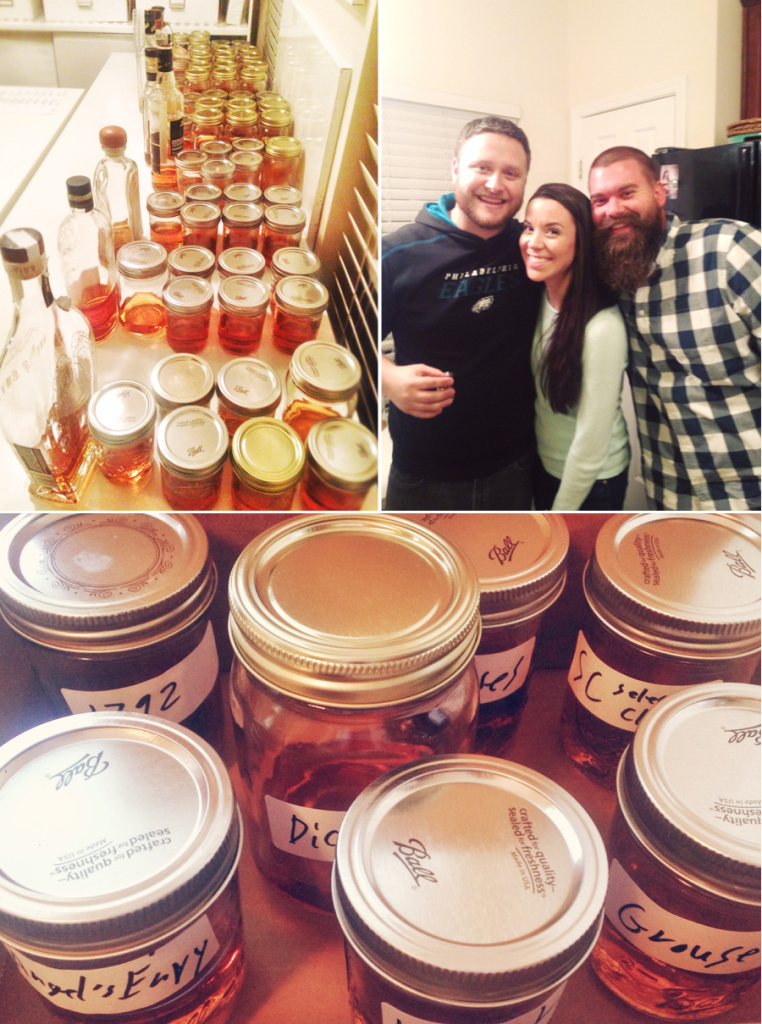 Everyone started sampling the cookies and casting their votes using my ballot cards!
It's fun seeing everyone get into it. focus.. serious decision making going on.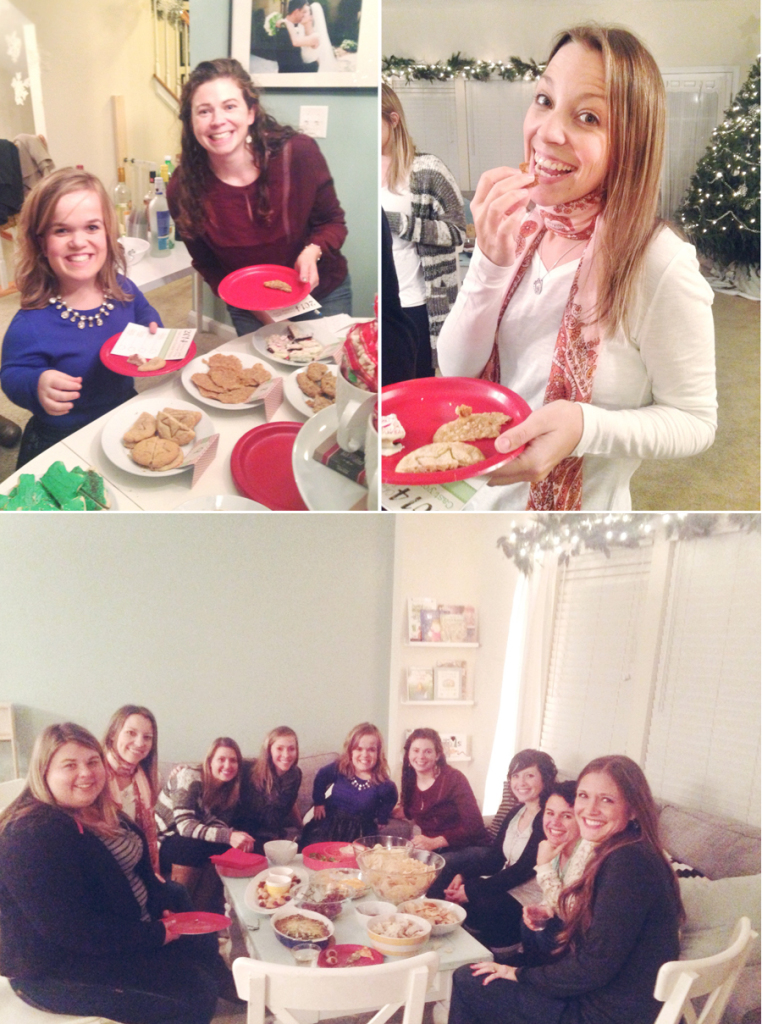 Lots of chatting, snacking and cookie eating going on!
I made some dips: buffallo chick dip..spinach dip. We had french onion dip ranch dip and all sorts of things to dip with! bread pretzels carrots peppers pita chips and wavy chips and tostitos chips. and pigs in a blanket. a classic holiday food in our house ;)
I'm a fan of snacking and talking!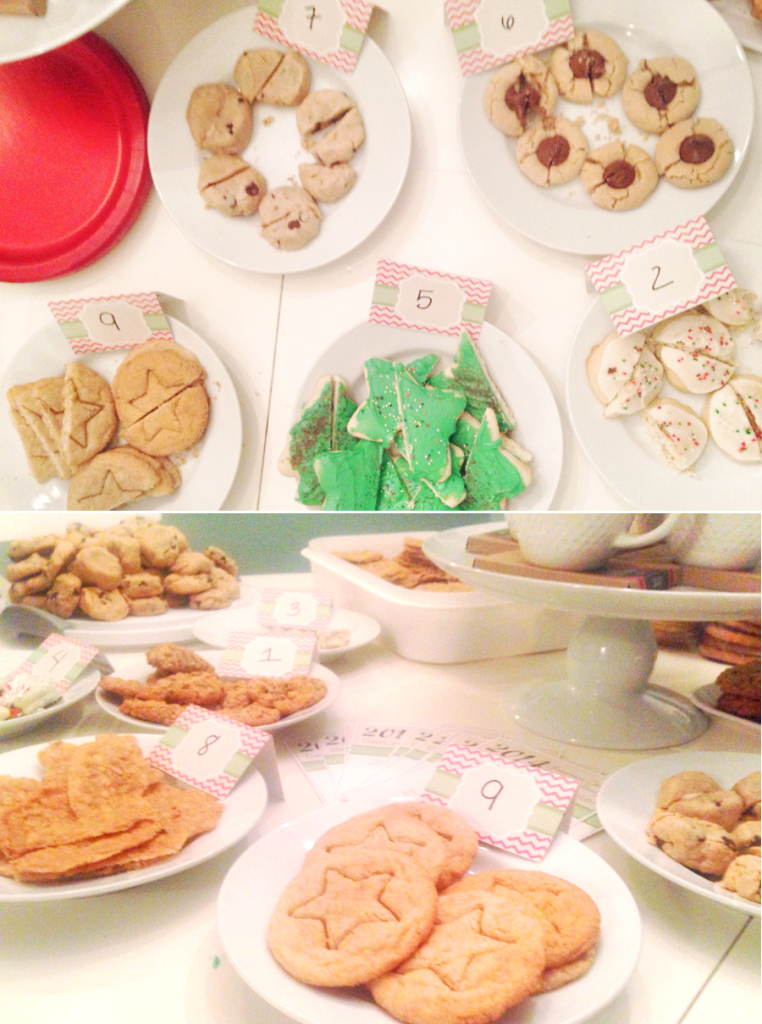 Here are the four winners! They won for Most Creative,
Best Looking, Most Unique and Best Tasting.
Everyone won in the end because we all got trays of cookies though!
The prize was a cute mug filled with treats and a whiskey flavored chocolate bar.
Saw it at target and had to have it. haha.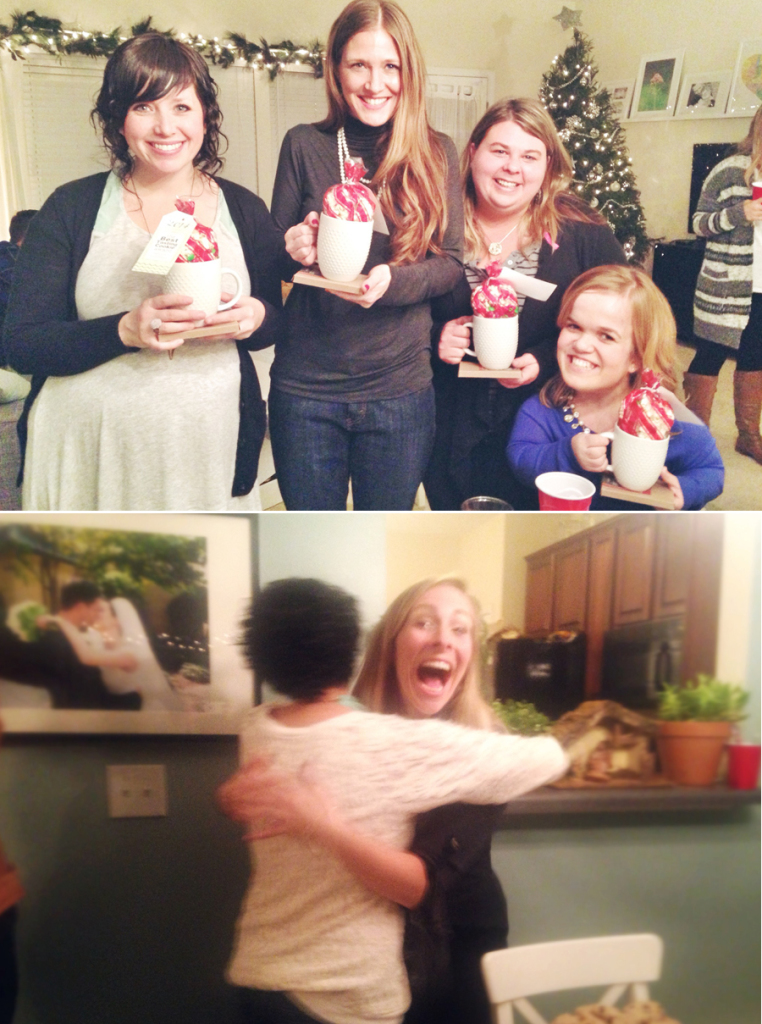 I usually get trays but couldn't find any cute ones this year that were big enough!
So instead we used these big paper platters from Walmart to load up cookies on!
Used the CLING saran wrap to send them home!  it's amazing.
why did I ever buy the other kind???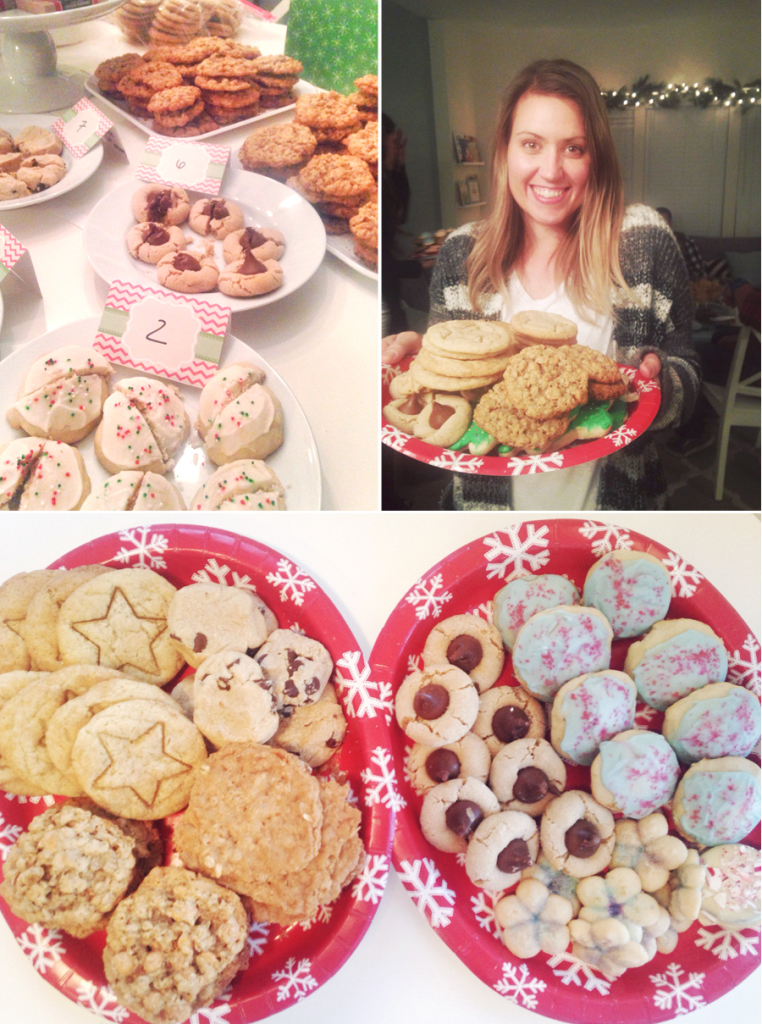 I loved the variety of cookies we ended up with!
Thankful for a night of friendship and fun.
Thanks for stopping by! :)
Throw your own party!!
Doesn't have to take a lot of time or money to pull together something fun
for your friends and family to enjoy!
my instant download cookie exchange printable package