In our new house we have a room designated for toys. An official play room!
and It really bugs me that the play kitchen area doesn't have a fridge and more countertop space… ;) JK. But really, I love watching the kids use their imaginations and play together. They love playing kitchen and I love getting crafty so I knew I wanted to try and find an old TV Cabinet to make over and give them more play area to pretend in! I really want to add a laundry set up too, since micah constantly talks about washing doggie (his stuffed animal that goes EVERYWHERE with us. and gets bathed as much as my kids.) I would love to have a market set up too.. and let them practice using their money and buying the ingredients. I just love the whole idea of fostering this type of real life pretend play!
So here's our sweet baby that we picked up off craigslist for $20. It was listed for $35 and Ben thinks we could have gotten it cheaper, but I didn't want to haggle any less than that because I felt it was worth it. It's sturdy and the perfect bones for this project!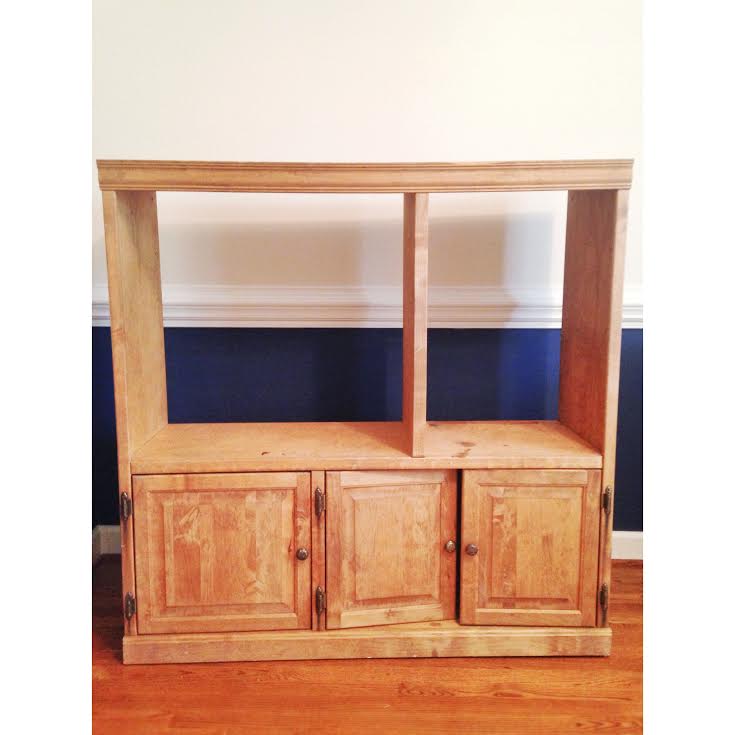 Maybe you have thought about taking on this type of project too!
Here's some inspiration for the both of us!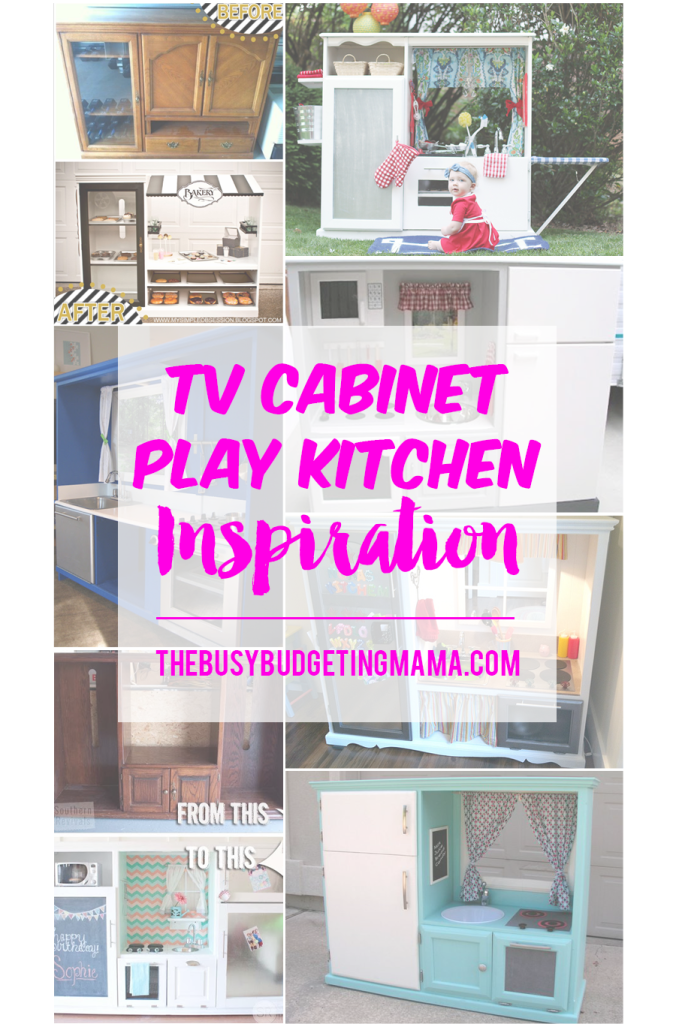 First one is by a local Charlotte girl who I love following on instagram!
Charming Charlotte created this adorable kitchen for her little girl!
I think I need to add on the ironing board to ours…so cute!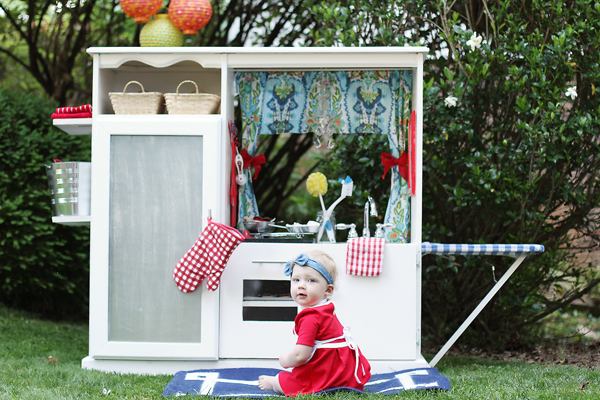 I ADORE this bakery set up by My Simple Obsession. So chic!
My girls would flip over the cookie sheets. I'm going to stop by my dollar tree and grab some for their kitchen for sure! Perfect for them to pop their felt cookies in the oven on!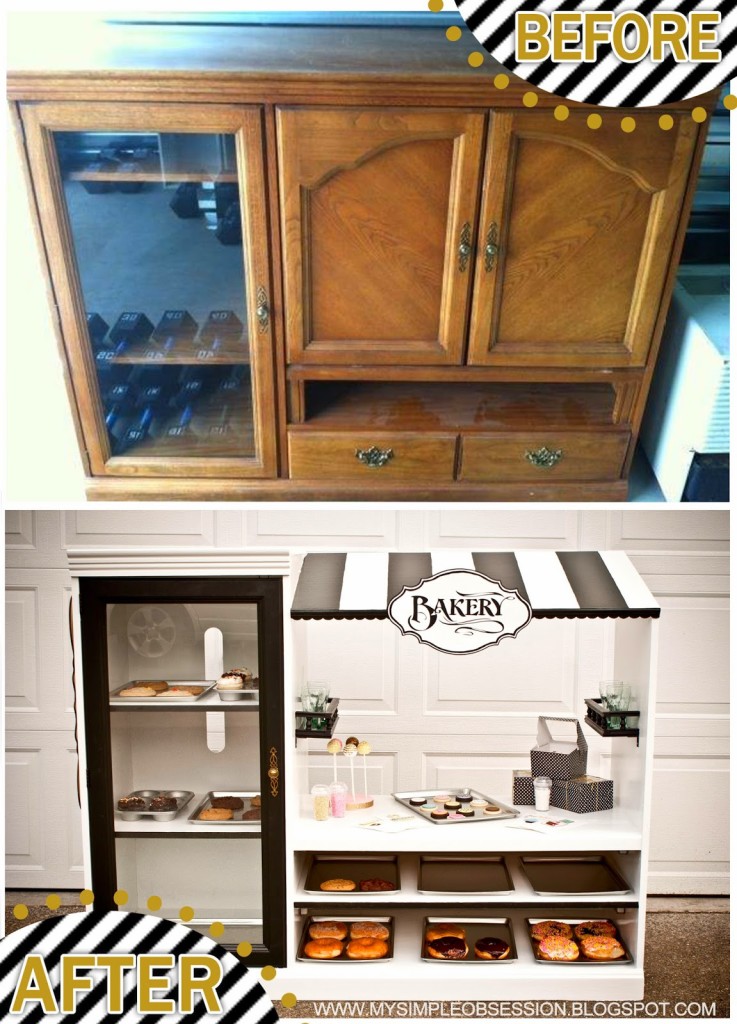 Love this cute bright play kitchen by Debbie for eHow!
Check out her post for what's on the other side! soo cute!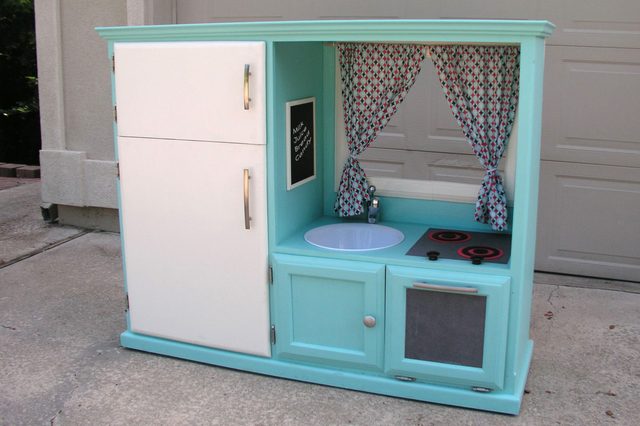 Love this one by Giggleberry Creations.
My girls think it's so fun to have both the fridge and freezer.
I can't wait to see them put their food away in theirs!
(Yay for hiding all the play food!)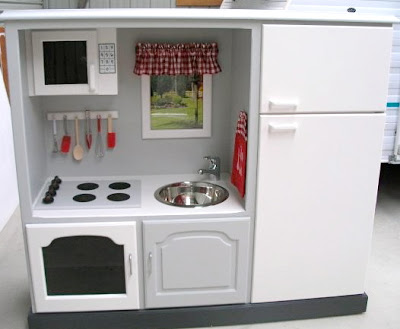 The light above is just too much! Andrea Dekker created this one for her little girl.
My girls would love this. I love the magnetic door too. That would be used for playing house and playing school… they take turns being the teacher and
I can see them using that as the lesson board ;) I overhear them saying things
I have heard grandma say to them. hehe. so cute.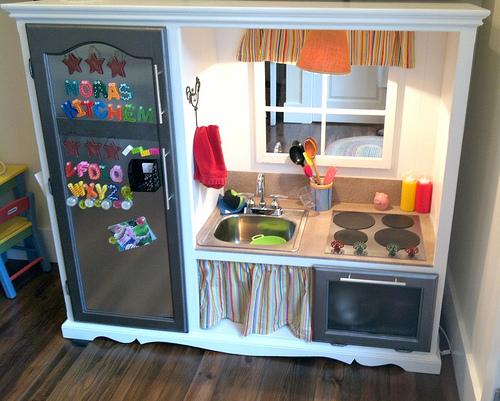 I love this play kitchen by Sutton Grace.
The color is fun..the nice countertop space…
and the "stainless steel appliances" are so cute!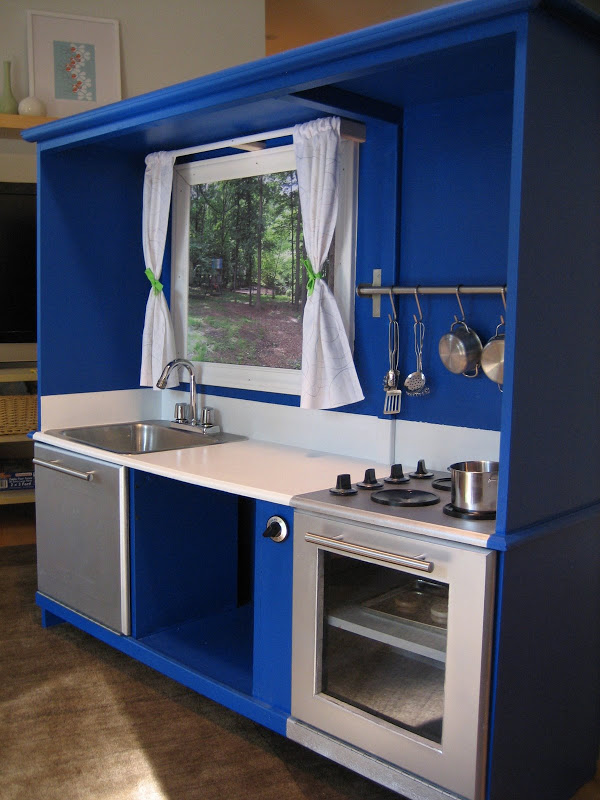 This play kitchen by Southern Revivals is absolutely adorable!
love it all especially the chalkboard door and the magnet sheets on the fridge!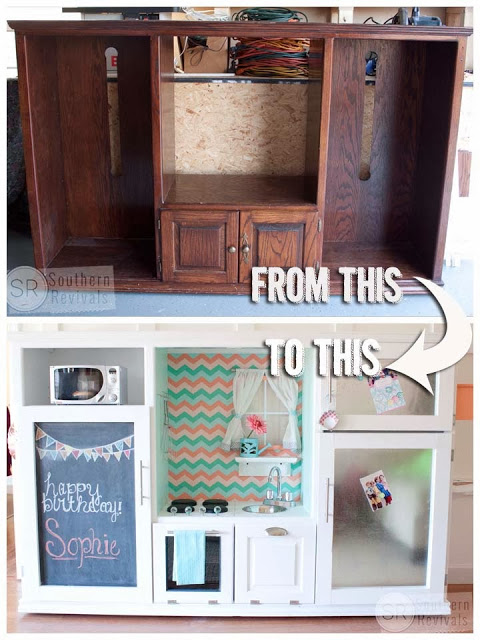 I hope you are feeling inspired!
I can't wait to share how our DIY Play kitchen comes a long!