My time to DIY is very short these days. But the other day I got Micah down for
a nap and needed a break before I jumped right back into mom work.
I had been wanting to put together a fall wreath for weeks.
I got the stuff at Walmart when grabbing milk and a few other necessary things.
And was able to make this up quickly in 20 minutes.. leaving me plenty of micah's nap time to get word done. I LOVE how it turned out and how it's so easy to change up!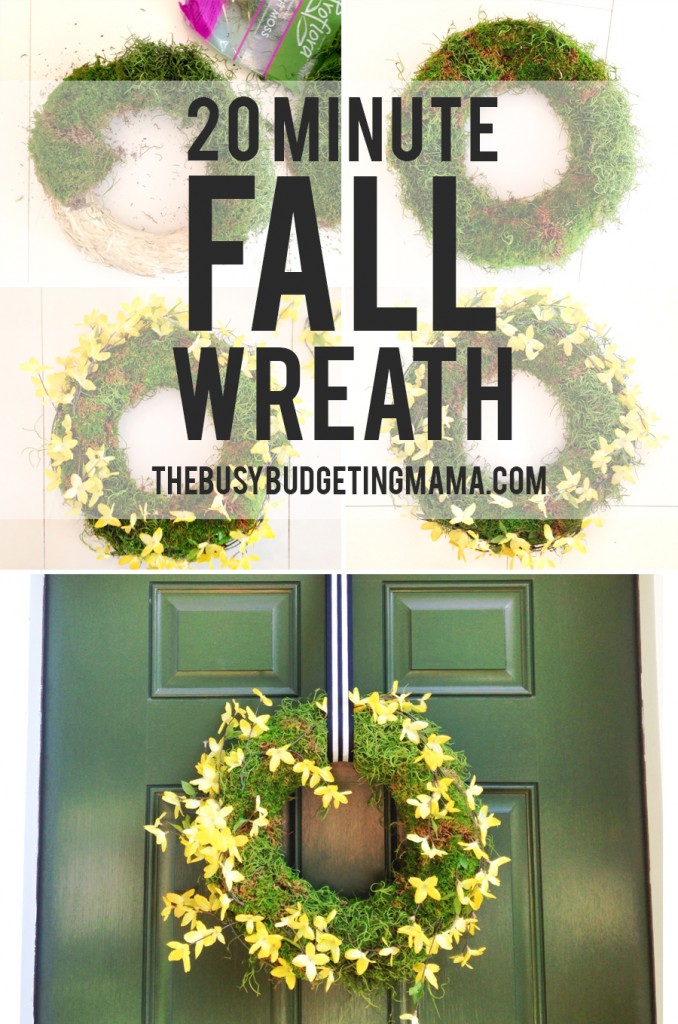 All you need are a few things and 20 minutes!
+ STRAW WREATH
+ SPANISH MOSS
+ SHEET OF MOSS
+ FLORAL PINS
+ FLOWER GARLAND
STEPS:
Place Moss on wreath and pin in place with floral pins.
I put clumps of the different moss randomly to make it look natural.
That's it! It's actually very relaxing putting it together.
I had a leftover flower garland from the Girls' Fairy Birthday Party
so I used it to add some color to the wreath.
To finish it off, I added some black and white striped ribbon to hang it with.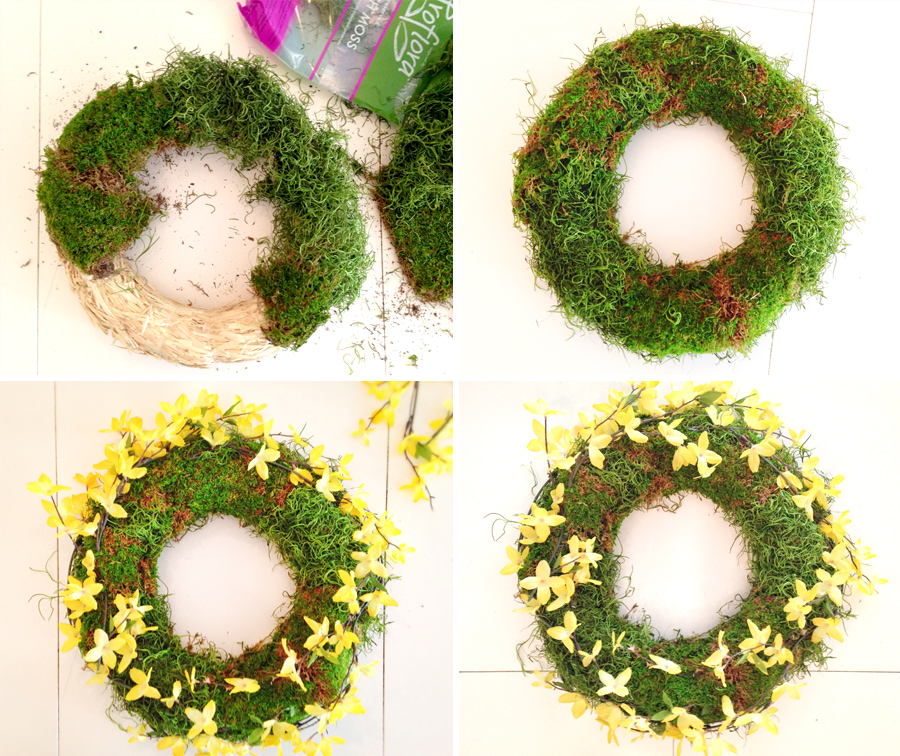 I like how my wreath and yellow mums match at my front door!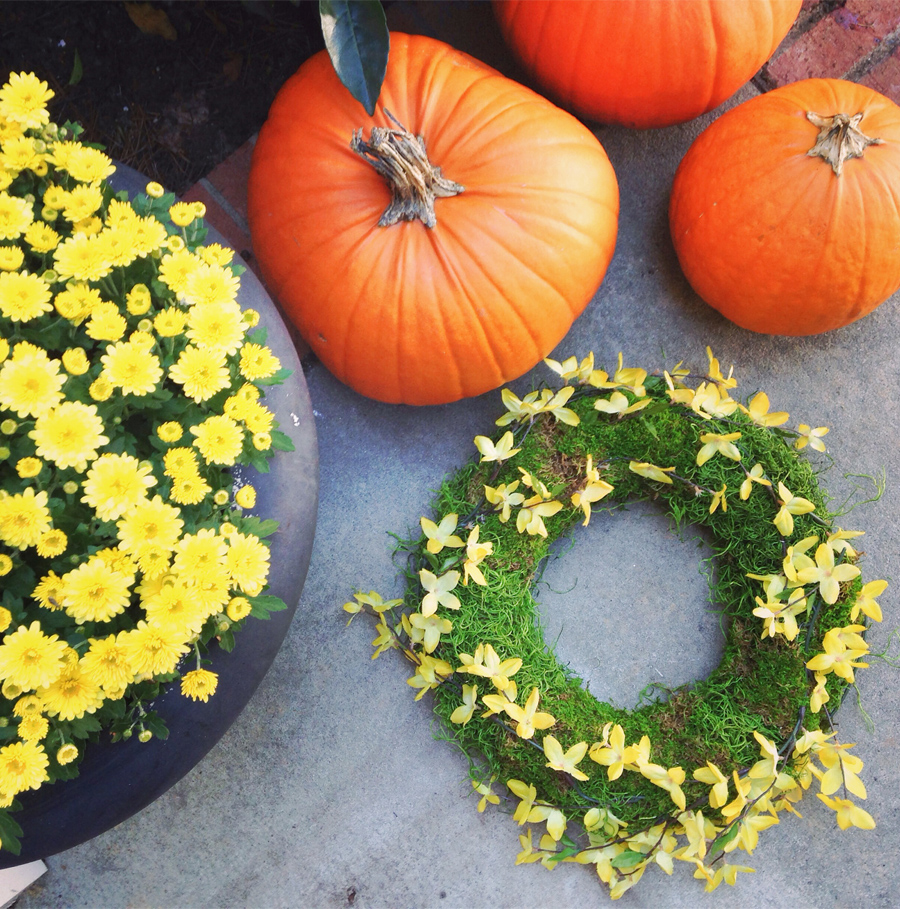 The best part about this wreath is how it's so easy to change up!
The pins come out easily. I'm going to remove the yellow flowers for christmas season.
I'm making another just moss one for inside my house… I love it!